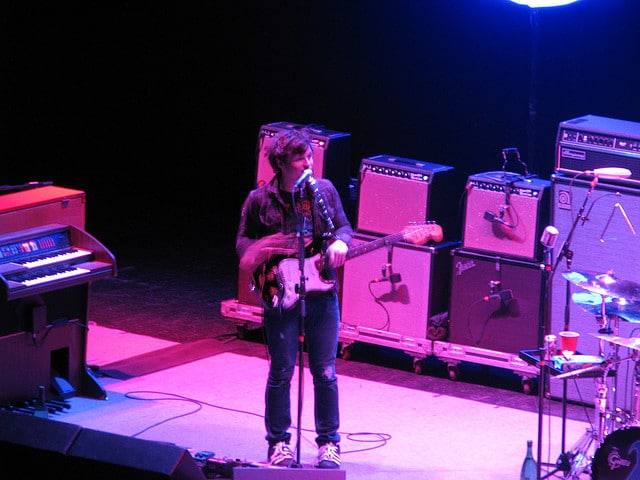 Singer-songwriter Ryan Adams is currently on his North American tour, last night he covered a song from Jenny Lewis.
Adams played the tune 'That's Not Me' at a show in Pamona's Foc Theatre in California.
It's a continuation of cover tracks the singer has played during his tour. Back in October, at a concert in Santa Barbara, he took on the Bryan Adams song 'Run To You' and killed it (in a good way).
While in England, Ryan was joined onstage by actor Johnny Depp to play Danzig's 'Mother'. The Sherpard's Bush Empire also watched the duo perform the song 'Kim' from the 2014 album Ryan Adams.
In hasn't been all fun and laughs on his world tour however. In November, the singer lambasted a fan for taking a series of pictures of him without turning off the flash. "If you flash me with your camera, it feels like you took a lightsaber and you sliced my brain in half."
Ryan was the main producer of Jenny Lewis's latest record. Lewis is most well known as the singer of indie band Rilo Kiley. Her third solo release The Voyager, came out in July 2014.
Jenny has been the support act on Adams' US tour and the pair shared the headline slot at a festival in Tulsa, Oklahoma.
Ryan Adams released his new self-titled album on September 8th. It was his fourteenth record, and his first LP in three years since Ashes & Fire in 2011. His first single 'gimme Something Good' featured the one and only Elvira.
Watch Ryan Adams cover 'That's Not Me' below.