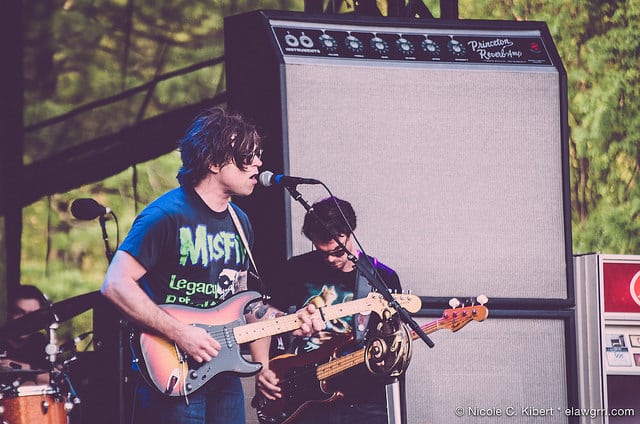 On Sunday night Ryan Adams covered two Neil Young Classic's at the annual NeilFest in New York City. Adams was one of a number of musicians who performed at the festival over the weekend.
Ryan Adams covered Neil Young's 'Cinnamon Girl' as well as performing 'Old Man' with Norah Jones. NeilFest is an annual tribute concert held in honour of Neil Young, which took place this year at the Bowery Ballroom in New York City finishing last night.
Adams was joined by a number of different musicians at the festival such as Body/Head a duo consisting of Kim Gordon and Bill Nace, as well as Yeah Yeah Yeahs' guitarist Nick Zinner.
The show closed with a rendition of 'Helpless' which was performed as a collaborative finale led by Valerie June. Other musicians who performed at the festival include The Black keys drummer Patrick Carney, Brian Fallon from The Gaslight Anthem & Sharon Van Etten.
You can check out both performances of 'Old Man' & 'Cinnamon Girl' down below.
Photo Credit: Nicole Kilbert