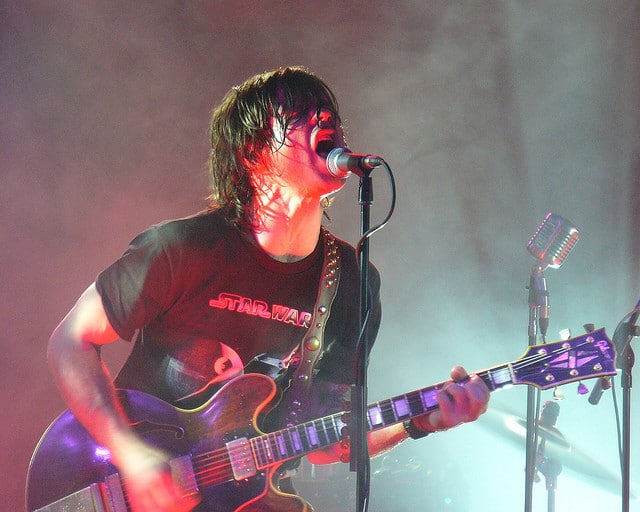 After being heckled at a show to sing Bryan Adam's 'Summer of '69' thirteen years ago, Ryan Adams finally gives in and carries out the request.
Thirteen years ago a fan jokingly heckled Ryan Adams during his concert at the Ryman Auditorium requesting him to sing Bryan Adam's popular song 'Summer of '69'. The joke did not go down well as Adams found the heckling fan and refused to play another note until the man left, reimbursing him for his ticket on his way out.
Several years later, Adams returned to the same venue and finally carried out the fan's request by launching into a surprise performance of 'Summer of '69'.
The two singers have become friends over the past year with Ryan Adams wishing Bryan a happy birthday last winter via twitter saying "@bryanadams I will be toasting you from a secret Pinball Lair with California's most wondrous greenery!"
Photo Cred: 6tee-zeven