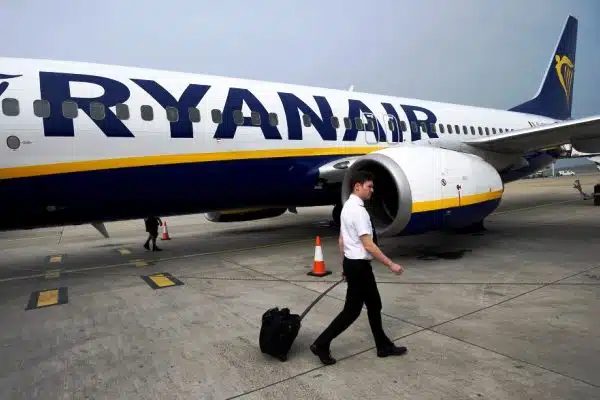 Irish passengers have criticised Ryanair's treatment of them after the airline cancelled flights from Krakow to Dublin and Shannon due to weather conditions.
The delays began at 3 o'clock on Friday.
Ryanair says it's offered refunds or a switch to the next available flight — with some passengers saying they were told it would be as late as next Thursday.
They were forced to either pay for a sooner flight home or accommodation until their rescheduled flight.
Róisín Ní Dhonnabhain, a teacher from Dublin, says it has cost her a significant amount of money:
"We paid over €1,000 out of our own pockerts for flights alone, and then about €200 on the hotel for two nights. It's a huge amount of money – nearly a half a month's wages – trying to get home."
Ryanair said: "Affected customers were notified by email and SMS text message and advised of their options of a refund or free move to the next available flight. Ryanair sincerely apologised for this weather cancellation which was entirely beyond our control."