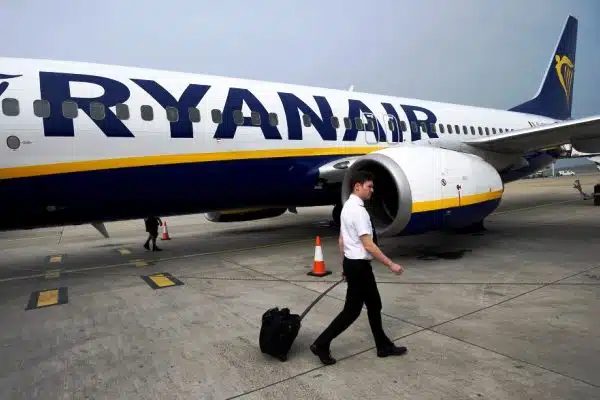 Ryanair passengers face significant disruption again next week as pilots and cabin crew go on strike.
Around 100 Irish-based pilots are on a 24 hour strike today – the second of three, in a row over seniority arrangements.
While cabin crew in Belgium, Spain and Portugal are striking next Wednesday and Thursday.
Ryanair's slammed Forsa, saying it's failed to communicate since Wednesday.
But it's understood the trade union will contact the airline for further talks today.
Next week around 600 flights are to be downed by a separate cabin crew strike in Belgium, Spain and Portugal.
Niall Shanahan from trade union Forsa says a third party intervention might be what is needed to break the deadlock here:
"There's still a lot of work to be done here in that respect. "As it stands there is no suggestion that there would be a third party involved but certainly in the case of any other industrial dispute that would be a good way to break the logjam."
The pilots, who are members of the Irish Airline Pilots Association, are in dispute with the company over base transfers, leave and seniority issues.
Talks between their union and Ryanair management broke down earlier this week.
With no breakthrough in sight, more strike action is scheduled for next Tuesday.
Last night, Ryanair called on Forsa to call off next week's day of action but a 7 o'clock deadline came and went without any response.
— Ryanair (@Ryanair) July 20, 2018
Irish Customer Notice: pic.twitter.com/oljflAcsMY

— Ryanair (@Ryanair) July 20, 2018