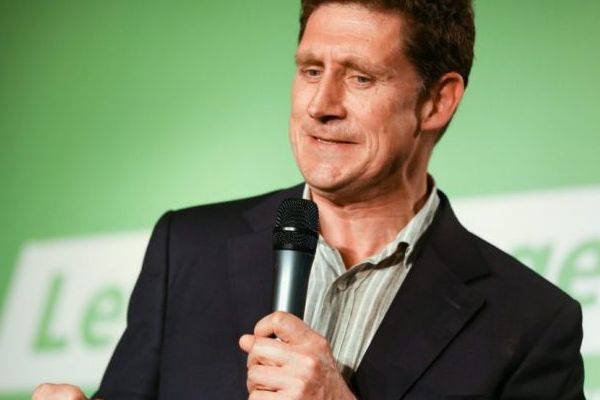 Would you like to listen to the article instead of reading it?
Ryanair has today urged the Minister for Transport, Eamon Ryan to intervene over Fingal county council's "stupid" decision to slash flights between 11pm and 7am, with just six weeks notice at Dublin airport.
The low-fares airline says that the local authority cannot be allowed to dictate national aviation policy or to restrict flights to and from Ireland's national airport.
Implementation would mean that the newly installed €300m second runway would be restricted to fewer flights than there were, when there was only one runway much to the airlines chagrin.
Ryanair wants Minister Ryan to implement their solution, which is to move night time restrictions from 11pm – 7am to 12am – 6am so as would avoid disruption to the vast majority of first wave flights which depart Dublin between 6am and 7am, allow Transatlantic flights which arrive early to land before the 6am curfew, but would not result in significant flight restrictions.
Any flight restrictions that would be required by moving this night time curfew to 12am – 6am can readily be imposed on cargo flights, thereby avoiding any disruptions to Irish citizens, visitors, tourism or jobs.
Fingal councillors and relatively few dissenters locally cannot be allowed to restrict air travel or connectivity from Ireland, the airline is strong in asserting today.
They add that night-time restrictions are no longer necessary in an era when Ireland's two main airlines are operating new, quieter engine aircraft, which have already cut noise output by up to 50% per flight .
Ryanair's CEO, Eddie Wilson said Minister Ryan's intervention is required:
"Ryanair calls on Transport Minister, Eamon Ryan, to do something useful for Irish air travel at Dublin Airport for the first time in his office. He must instruct Fingal Co.Co. to withdraw their stupid enforcement notice, and instead require that this night time restriction period be slightly modified from 11pm – 7am to 12am – 6am."
Mr Wilson added that a sensible approach can be found:
"This measure will still reduce night time noise at Dublin Airport (particularly when the majority of flights are now operated on new, quieter engine aircraft) to satisfy the needs of Fingal Co.Co. However, this sensible solution balances the needs of Irish air travel and its connectivity to Europe, with the complaints of the tiny number of neighbours of Dublin Airport complaining about the Airport's ever reducing noise envelope.
If Minister Ryan fails to act, particularly when the DAA has spent €300m on a 2nd runway, then he should resign and appoint someone competent as Transport Minister. He has repeatedly failed to act on aviation issues when DAA mismanaged airport security last summer or when drone activity closed Dublin Airport in January, and now when a local Council threatens to severely damage Ireland's national aviation industry and connectivity to Europe with just 6 weeks notice."