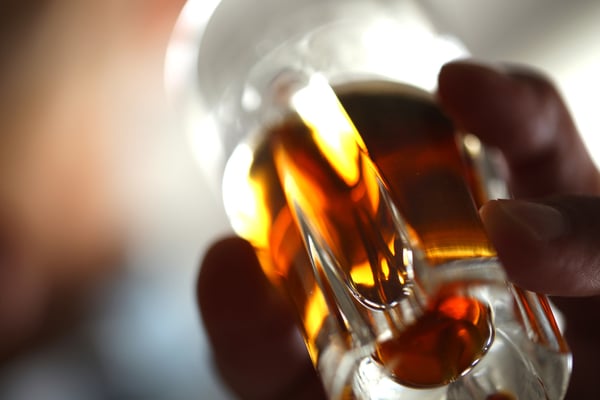 A study shows a 30% rise in liver disease admissions to Beaumont Hospital for 18 months of the first lockdown. Consultant at Beaumont's hepatology unit, Professor John Ryan expresses that such figures were also coming through at other Irish hospitals, and internationally, as people were drinking more at home.
Speaking on Newstalk's Pat Kenny Show, Ryan explains that the study has compared admissions figures – pre and post COVID. He said it highlights how an increase in people drinking at home has led to an increase in liver disease. The professor added that with most admissions, people did not even know that they had liver disease. "It's a silent killer. The majority will not even know they have the condition."
Professor Ryan further explained that people continued to "drink away" until the internal damage was advanced enough to cause serious damage. He notes that a liver specialist will examine blood samples very differently to a GP, as 50% of admissions with cirrhosis had "normal" liver test results. However, as Ryan points out, "It could be normal, but there are big problems underneath".
Some cases had shown that the extent of the liver damage was not apparent until the patient became jaundiced. Professor Ryan had a mixture of people on his ward, with ages between 20 and 80, and a blend of genders.
Professor Ryan feels that alcohol is ingrained into Irish society so much, that people need to be more aware of the guidelines. Alcohol intake for males stands at 17 units per week, with 11 units per week for women. As he points out, 10 to 11 units reside in a bottle of wine, meaning people who were drinking a bottle of wine five nights a week were consuming 50 units a week.
"That's a lot. When you're getting to that range you would need to come see me." Although Ryan claims people can live a full life once diagnosed and their condition is properly managed, cirrhosis was irreversible. "Some can be treated and looked after once the complications are screened for and they live a healthy existence apart from alcohol."
According to Ryan, people had started having a glass of wine a day during lockdown, leading to half a bottle a day. People self-medicate and consume alcohol at home because it is vastly cheaper than going out, with no "last orders". However, they could exceed their guidelines and consume up to 100 units of alcohol in a week at a cost of €50.
Coincidently linking the news to the incoming minimum unit pricing on alcohol, Professor Ryan called it "A perfect storm, that's what we're seeing now." The expert claims the system, due to be introduced in January, could help reduce the levels of alcohol intake.