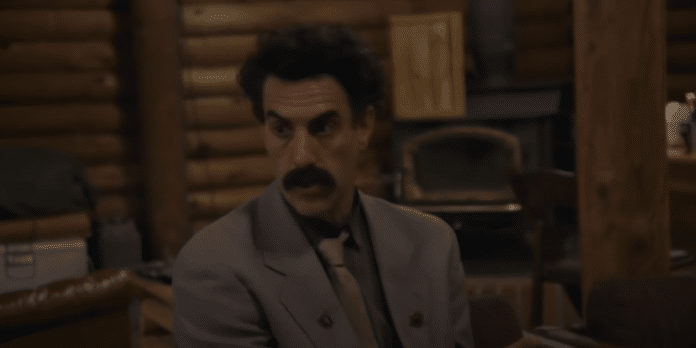 Sacha Baron Cohen has revealed that the Borat character is "locked away in the cupboard" and there will be no sequel to his recent film.
Cohen discussed the reasons with Variety as to why he brought Kazakhstan's favourite reporter back to our screens via Amazon Prime Video.
"I brought Borat out because of Trump. There was a purpose to this movie, and I don't really see the purpose to doing it again. So yeah, he's locked away in the cupboard."
He also explained that after his 2009 film, 'Bruno' he didn't want to make another undercover movie again. "After Bruno, I was fairly traumatized. For about six months afterwards whenever I heard a police siren, I would start to get tense, because I'd been chased by the police so much. I vowed never to make another undercover movie again."
However, due to the current political and social climate, Sacha Baron Cohen felt he had to bring Borat back.
"I felt democracy was in peril, I felt people's lives were in peril and I felt compelled to finish the movie. The movie was originally about the danger of Trump and Trumpism. What coronavirus demonstrated was that there's a lethal effect to his spreading of lies and conspiracy theories."
Borat wasn't the first time that Cohen dealt with Trump. Portraying his Ali G character, he interviewed Trump about a brand new invention that would make millions. You can check out the interview here.
The new Borat film saw the breakout of Bulgarian actor, Maria Bakalova. She played Tutar, Borat's daughter. The changing relationship between the two was a heart warming touch that dovetailed with Borat's outlandish moments.
However, the most bizarre scene in the film involved Tutar and Donald Trump's personal lawyer, Rudy Giuliani. Bakalova recently opened up about the infamous scene. You can read Radio Nova's report on it here.