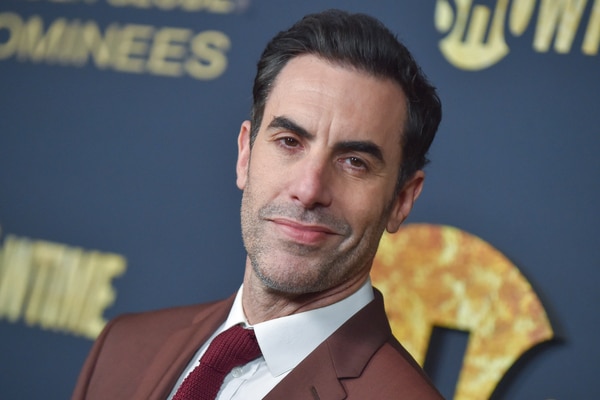 Sacha Baron Cohen is to take legal action against a US cannabis dispensary who reportedly used his comedy character Borat on a billboard, advertising their product. Cohen has insisted that he has never used the drug, calling it an "unhealthy choice".
He has now filed a lawsuit in Massachuesetts. The lawsuit accuses Solar Therapeutics of false advertising and copyright infringement.
Sacha Baron Cohen is seeking damages of $9 million. He has also asked a judge to order Solar Therapeutics to stop using Borat's face on the boards.
The use of Borat is unauthorised – Cohen's lawsuit
The lawsuit is in connection with a photograph which features Baron Cohen as Borat giving a thumbs up and saying "It's nice".
It also says that the advert is perched on a busy interstate Massachuesetts highway selling the Solar Thrapeutics Cannabis drug.
The lawsuit has also said that the featuring of Borat on the advert is unauthorised.
They also stated that Cohen would never use or promote the drug for any amount of money. Cohen also does not believe the cannabis is a "healthy choice". He also added that his Ali G character was a "mockery of stoner culture".
It also pointed out that cannabis is still prohibited in several US States.
Baron Cohen compared the lawsuit to an observant jew. He does not want to enter into the "heated" debate of cannabis use in Judaism.
"countless opportunities to do so"
Sacha Baron Cohen has never advertised any product despite "countless opportunities to do so". The star feared that featuring in adverts would  "weaken his credibility as an actor and as a serious social activist".
According to the lawsuit, the actor and writer once turned down the offer of participating in a car advert worth $4 million.
Baron Cohen's lawyers have claimed that the company thought that their client would not see the Billboard advert and "took a gamble".
The second installment of Baron Cohen's Comedy Borat Subsequent Moviefilm arrived in October last year. It also earned him an Oscar nominee for best adapted screenplay.
The film also went viral for featuring Rudy Giuliani who was Donald Trump's personal lawyer. In the clip Giuliani places his hands down his trousers whilst in a hotel room with actress Maria Bakalova who is disguised as a reporter.
Back in January, Baron Cohen also said that there would be no Borat sequel. More on that here.