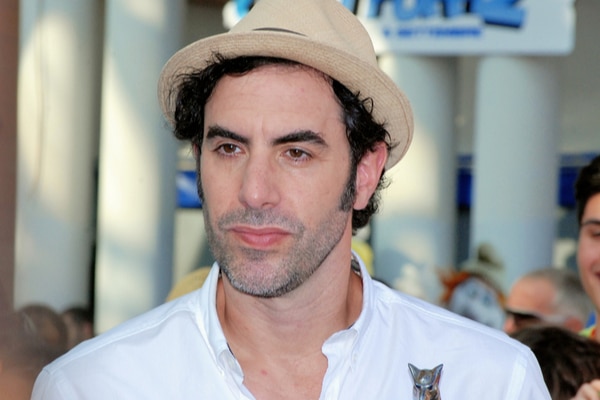 Queen's Roger Taylor has not held back in his polemical attack on Sacha Baron Cohen.
Criticising his acting credentials, Taylor said that Cohen would have made an "utter s**t" Freddie Mercury in the biopic Bohemian Rhapsody.
Sacha Baron Cohen was originally cast as the flaboyant Freddie for the biopic when it was first projected in 2010. However, in 2013 Cohen walked away from the production.
Sacha Baron Cohen later claimed that both Taylor and Brian May disagreed with the Borat star's idea to present Mercury "warts 'n' all". He also said that they wanted "to protect their legacy as a band".
Following several cast changes and rewrites, Bohemian Rhapsody emerged in 2018. It went on to win four Oscars in the process. It also earned close to one billion dollars. The role of Mercury went to Rami Maleek who according to Taylor "did a brilliant job in an almost impossible role". .
Last month, it also emerged that the biopic's screenwriter has filed a lawsuit against the producer and the company GK Films for unpaid profits. More on this report here.
Taylor claims Cohen "didn't take Freddie seriously enough"
"Everything resulting from the film was just so positive. It was fantastic", Roger Taylor told Classic Rock Magazine.
However, Roger Taylor did not hold back when having his say on how Bohemian Rhapsody would have turned out if the lead role of Freddie Mercury was taken by Sacha Baron Cohen.
"I think he would have been utter s**t", Taylor said.
"Sacha is pushy, if nothing else. He's also six inches too tall. But I watched his last five films and came to the conclusion he's not a very good actor… I thought he was an utterly brilliant subversive comedian, that's what he's great at. Anyway, I think Rami did a brilliant job in an almost impossible role".
Taylor also said of the film, "We kind of got it right in the end". Adding, "We wanted to take people on a journey, make them feel up and then down, then joyous at the end". 
Roger Taylor had previously discussed a possible new solo album along with the possibility of a Bohemian Rhapsody sequel. Find out what he said here.