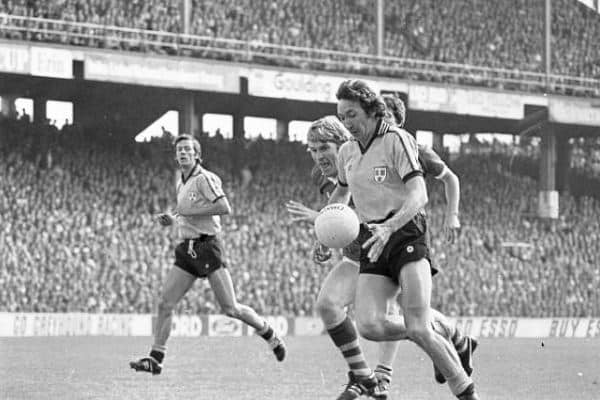 Dublin football legend and forward Anton O'Toole has sadly passed away after an illness – he was 68.
The Templeogue Synge Street clubman was an integral part of Kevin Heffernan's successful Dublin teams of the 1970s and 80s.
Nickmamed 'The Blue Panther' – Anton O'Toole won 4 All Ireland senior medals, in 1974, 76, 77 and 1983.
The prowling forward on a team that played in six finals in a row between 1974 and 1979.
From 1974 to 1984 he won four All-Irelands, eight Leinster finals, two national leagues, three All Stars in a row from 1975-77 and the only match he never finished was the 1979 final through injury.