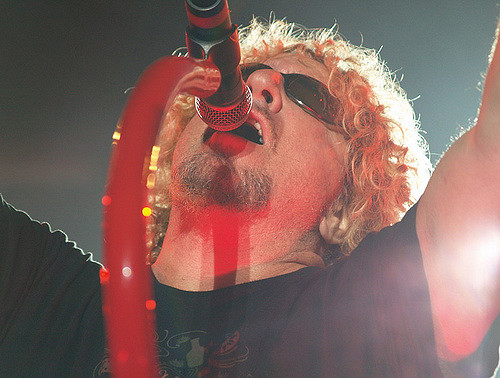 Sammy Hagar has apologised to his former Van Halen bandmates for the comments he made about the group since his departure.
In a preview video of the upcoming episode of 'Oprah:Where Are They Now', Hagar expressed his remorse but insisted he doesn't want to reunite but simply be friends:
"The whole Van Halen issue, I really put that behind me, and I'm proud of what we did. So I've decided, forgive and forget. I ain't looking for nothing from nobody. I don't wanna… I ain't asking to be, you know… get back in the band and do all that again, that's work! I don't want to do that. No, no, no. I just want to be friends".
Hagar performed with Van Halen from 1985 – 1996 and reunited for a brief, and quite catastrophic reunion tour in 2004. This, achieved nothing more than reigniting the feud and only intensified the bitterness. Speaking of that tour, he told Sally Steele it was "some of the most miserable, back-stabbing dark crap I've ever been involved with my whole life".
Earlier this year, he also told Rolling Stone, that he's open to rekindling friendships but would not be the first to reach out, "It would be misinterpreted, I know the way those guys think. Oh, he wants something! He wants back in the band. He must be broke. I'm sorry, but unless they've changed drastically, which when I've talked to people that do know them it sounds like they haven't changed at all, it would be misinterpreted".
He's obviously changed his tone since.
Back in February, he also sent a Tweet to Eddie Van Halen wishing him a happy birthday.
Photo Credit: Heavy Metal Momma