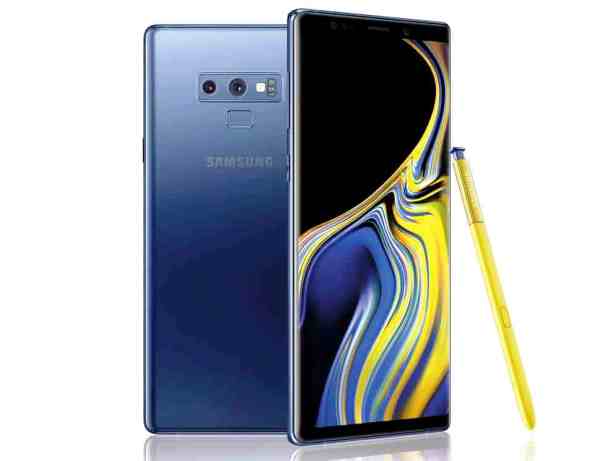 Samsung's latest flagship Android smartphone is the Galaxy Note 9, announced at an event in New York today provided those in attendance with a glimpse at its larger, longer-lasting version of the successful phablet model.
The new Note 9 resembles last year's Note 8, replete with glass front and back, curved edges and slide-out S Pen stylus. The '6.4in Quad HD+ Super AMOLED' screen is slightly bigger than last year's model.
There will be two versions of the device — one with 128GB internal storage and one with 512GB storage, or twice the iPhone X's storage.
DJ Koh, president and CEO of IT and mobile communications division for Samsung.
"The Note has always been our showcase for premium technology and industry-defining innovation, and Galaxy Note 9 is no exception. Note fans are Samsung's most loyal; we know they want it all, to get the most out of work and play, and Galaxy Note 9 is the only phone that can keep up with their busy lives."
The Note 9 will have Samsung's octa-core Samsung Exynos 9810 processor in the UK or an octa-core Qualcomm Snapdragon 845 in the US, with a choice of either 6 or 8GB of RAM, depending on storage variant.
The phone also has Samsung's water cooling solution to help dissipate heat from the processor over extended periods to prevent performance drops associated with overheating.
The game has been available on Apple's iOS devices since April, as well as traditional consoles and computers, and will eventually be available directly via Epic's website for other Android devices.
The new and improved S Pen stylus, a selling point of the Note series, now connects to the phone via Bluetooth so that it can also be used away from the device, for activating the camera shutter or similar.
It still fits neatly into the bottom of the phone, however, and comes in a range of contrasting colours depending on the colour of the phone.
The Note 9 will also be one of the first Android devices to be able to run Epic's hugely popular multiplayer first-person shooter Fortnite, with exclusive access to the beta of the game for a limited period.