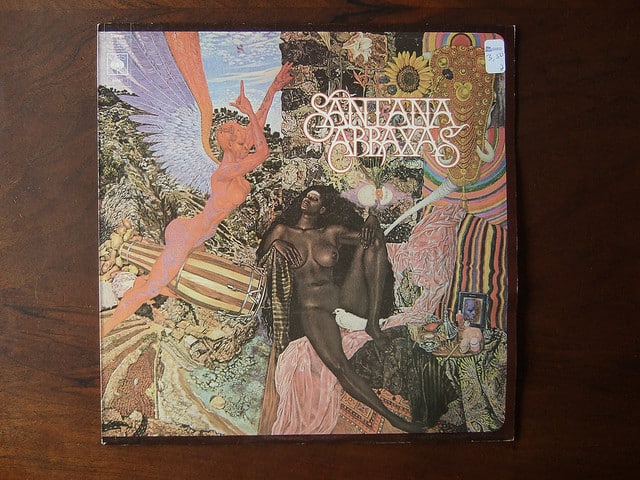 Abraxas is the second studio album by latin rock band Santana, who is fronted by legendary Mexican-American guitarist Carlos Santana. The album followed on from the success of their self-titled debut album, and spawned a number of the band's most well renowned songs.
The San Francisco Bay Area rock scene of the late 60's was one that encouraged radical experimentation and discouraged the type of mindless conformity that's often plagued corporate rock. When one considers just how different Santana, Jefferson Airplane, Moby Grape, and the Grateful Dead sounded, it becomes obvious just how much it was encouraged.
In the mid-90's, an album as eclectic as Abraxas would be considered a marketing exec's worst nightmare. But at the dawn of the 1970s, this unorthodox mix of rock, jazz, salsa, and blues proved quite successful. Whether adding rock elements to salsa king Tito Puente's 'Oye Como Va', embracing instrumental jazz-rock on 'Incident at Neshabur' and 'Samba Pa Ti', or tackling moody blues-rock on Fleetwood Mac's 'Black Magic Woman', the band keeps things unpredictable yet cohesive. Many of the Santana albums that came out in the 70's are worth acquiring, but for novices, Abraxas is an excellent place to start.
Tracklist:
1. Singing Winds, Crying Beast
2. Black Magic Woman/Gypsy Queen
3. Oye Coma Va
4. Incident at Neshabur
5. Se a Cabo
6. Mother's Daughter
7. Samba Pa Ti
8. Hope You're Feeling Better
9. El Nicoya