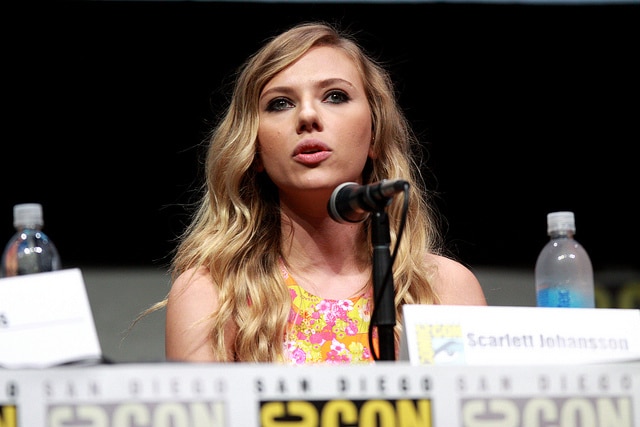 Actress Scarlett Johansson is ditching her acting career for a while to concentrate on making music.
The star of 'Lost In Translation', 'Ghost World' and 'The Avengers' has set up a group named The Singles.
The group consists of Scarlett, Haim's guitarist Este Haim, singer and multi-instrumentalist Holly Miranda, soul singer Kendra Morris and singer-guitarist Julia Haltigan.
ScarJo follows a long-line of actors and actresses that have gone from the big screen to the recording studio. Zooey Deschanel has released a few albums as She & Him, a folk duo with M. Ward and Johnny Depp also recently released an EP with singer-songwriter Ryan Adams.
We're not quite sure how all these singers are going to fit into the group but no doubt they'll make it work.
Johannson previously released the album Anywhere I lay My Head, a ten track album of Tom Waits covers. She also covered the Jeff Buckley song 'Last Goodbye' for the 2009 soundtrack 'He's Just Not That Into You'.
Speaking about The Singles in a press release, Scarlett said: "The idea was to write super-pop dance music written and performed by girls. I love Grimes. And I love the Bangles. And I love the Go-Go's. I wanted it to be like those bands: ultra pop but also a little ironic, a little in on the joke."
Listen to The Singles' first song 'Candy below.
*image Gage Skidmore