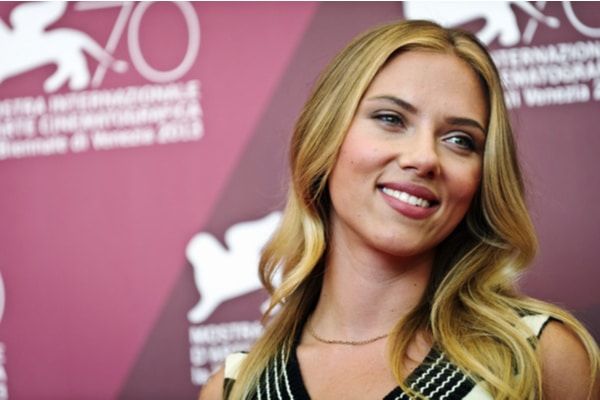 Returning in her role as Ash the porcupine from the original animated Sing film, Scarlett Johansson has released a cover of a U2 classic as part of Sing 2's new trailer.
Johannsson will once again star in this film, alongside Oscar winner Mathew McConaughey, and Legally Blond star Reese Wotherspoon. McConaughey will star as Buster, while Reese Wotherspoon will do the voiceover for Rosita in this film.
As mentioned previously, U2 frontman Bono will star as Clay Calloway. Other stars that are to feature in this sequal include Tori Kelly, Pharell Williams, Nicky Kroll, Letitia Wright, Taron Eagerton, Chelsea Peretti, Bobby Cannavale and Eric Andre.
Bono features in Johansson's cover of the classic U2 number "I Still Haven't Found What I'm Looking For". This was used for the trailer for Sing 2. Check it out below.
U2 Release Track For Sing 2
Earlier this week, we brought you the news that U2 had released their song "Your Music Save My Life" for this upcoming animated film Sing 2. It will feature on the film's official soundtrack.
On the song, Bono can be heard singing,  "You know your song saved my life / I don't sing it just so I can get by/ Won't you hear me when I tell you darlin'/ I sing it to survive".
"Your song saved my life/ The worst and the best days of my life/ I was broken now I'm open your love keeps me alive/ It keeps me alive".  More on this here.
Along with U2's track and the Johansson cover, this soundtrack will also include covers of the Weeknd's "I Can't Feel My Face", Coldplay's "Sky Full Of Stars", Prince's "Let's Go Crazy", along with U2's "Where The Streets Have No Name".
Scarlett Johannsson is to also cover the Yeah Yeah Yeah's track "Heads Will Roll".
Sing 2 will hit the cinemas in the UK on 28 January 2022.