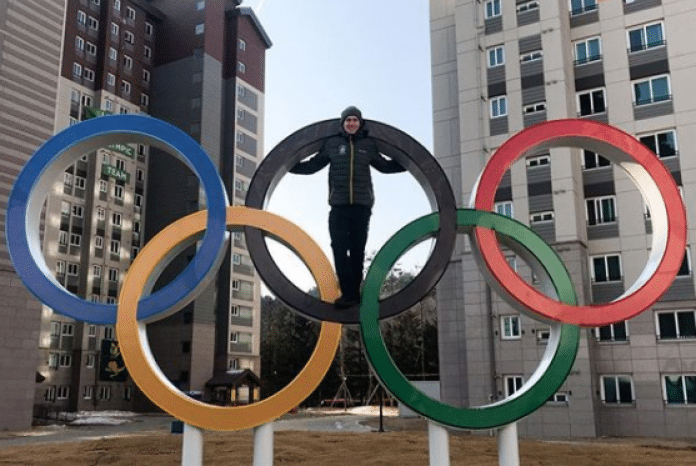 20-year-old snowboarder, Seamus O'Connor, has been chosen to bear the flag for Team Ireland at the Winter Olympics in Pyeongchang, South Korea today.
O'Connor, who was born in California but competes internationally for Ireland, will lead the Irish team during the Parade of Nations at what is expected to be the coldest Winter Olympic games in history, as temperatures are expected to reach as low as minus 20 degrees.
The snowboarder will lead a team of five athletes, including alpine skiers Tess Arbez and Patrick McMillan, halfpipe skier Brendan Newby, and cross-country skier Thomas Westgard.
In a recent Instagram post following the announcement, O'Connor stated he was: "Overwhelmed with honor and pride having been given the opportunity to represent the people and nation of Ireland as well as my incredible team who will walk with me into the ceremonies."
https://www.instagram.com/p/Be8CPI8nD1L/?hl=en&taken-by=seamusoconnor
This is a particularly important moment for O'Connor following his major surgery operation in San Diego after he tore all major ligaments in his knee during a competition in September of 2016.
"This time last year I was a few months out of ACL reconstruction and stuck on my couch; unsure if I ever wanted to compete again. It's been the craziest journey from then until now, and I am forever grateful to have gotten back on my board," he revealed.
O'Connor previously competed for Ireland at the 2014 Winter Olympics, where he placed ninth in the semi-finals of the slope style and halfpipe competitions.
Written by Jack Kavanagh for Nova.ie.