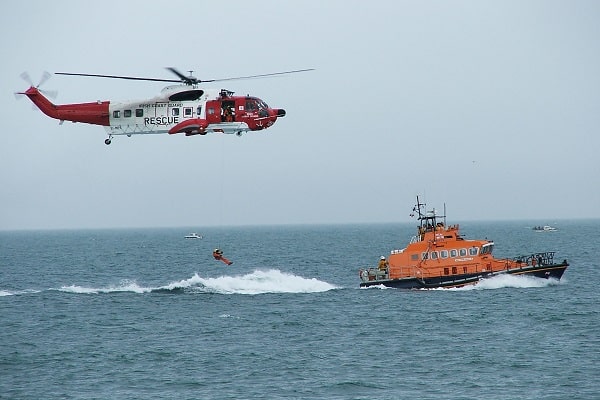 A rescue operation is underway following reports of an aeroplane crash off the North Welsh coast, into the Irish Sea.
According to HM Coastguard, a search around the Puffin Island area near Anglesey has been launched.
That's after the light aircraft disappeared from radar at around midday on Monday.
Uk Police are providing assistance to the coastguard with the search. A helicopter and RNLI lifeboats are involved in the operation.
According to reports, it is unclear how many people were on board the plane. A coastguard spokesman said:
"HM Coastguard is currently coordinating a search and rescue in the Puffin Island area of North Wales following a report at 12.47pm today that an aircraft had disappeared from radar contact."
Source AP via Breaking News.