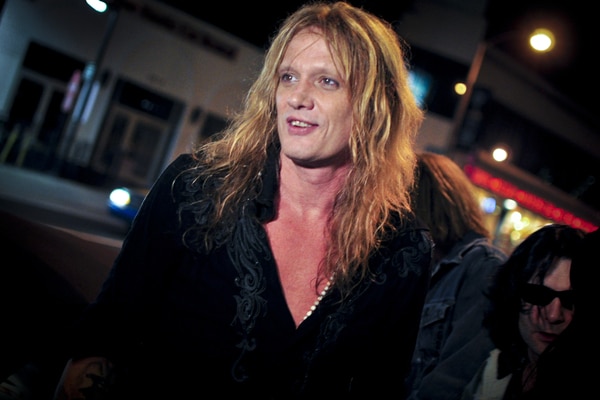 Having recently begun a three month tour of the US celebrating the 30th anniversary of Skid Row's "Slave To The Grind" album, Sebastian Bach has also had his say on anti-vaxxers and Covid deniers.
"I was stuck in my house, and I had to get the fuck out of my house", he said.
He also added, "I was like, 'What can I do to get out of my house?' I was like, 'Holy shit, I have a half a million people that follow me here on Twitter, and that's quite a big amount of people.' So I just put out really controversial tweets, like 'two plus two equals four,' or 'the sky is blue.' [And people responded,] 'Oh, no it's not! This is some b******t!'".
Bach who also had battled Covid-19 over the Summer, has been very outspoken on social media about his desire to get back on the road touring since the pandemic.
"I actually do listen to what doctors say", he added. "I check the news every morning, and lately, the news has been that the COVID cases seem to be going down, and we might actually be turning a corner in the fight to get back to normal. And if it keeps going like that, we're on tour at a really good time". 
"What's the f*****g difference?"
Bach is also baffled regarding the stance of an anti vaxxer.
"I don't understand why somebody would take a vaccine for polio, but they won't take a vaccine for COVID," he exclaimed. "What's the fucking difference? You don't like this disease, but you're okay with this disease? I don't get it".
Other musicians have expressed similar views, such as Queen's Brian May. The rocker branded anti-vaxxers like Eric Clapton and Ian Brown "fruitcakes" back in August.
"Anti-vax people, I'm sorry, I think they're fruitcakes", he said. "There's plenty of evidence to show that vaccination helps. On the whole they've been very safe". 
More on this here.