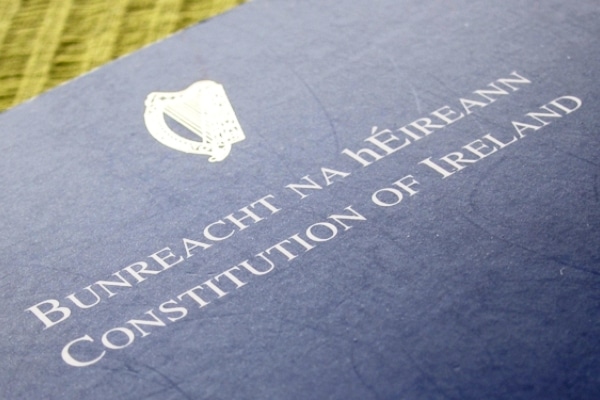 The outcome of the second stage vote on the Referendum Bill to repeal the 8th amendment proved clear and conclusive in a Dáil vote this afternoon.
The second stage of the bill, to allow the staging of a referendum, prevailed by a large majority today in the Dáil – by 110 votes to 32.
The Minister for Health, Simon Harris has welcomed the passing of the Referendum Bill through Second Stage in the Dáil.
The Thirty-sixth Amendment of the Constitution Bill 2018 is paving the way for a referendum to be held on the 8th Amendment before the end of May.
Simon Harris thanked deputies who have contributed to the debate so far, saying they have done so in a respectful manner.
"I welcome the fact that the Dáil today passed the Referendum Bill through Second Stage. It will now progress to Committee and Final Stages, before going to the Seanad.'
'The referendum will propose that Article 40.3.3 is deleted in its entirety and a clause inserted that makes it clear that the Oireachtas may legislate to regulate termination of pregnancy.
"I would like to thank all of my colleagues who have contributed to this very important debate to date, and who have done so in a respectful manner.'
'It is important to remember that the referendum must be passed, and the 8th Amendment repealed, if anything is to change for Irish women.'
'I believe that as people reflect on the current situation in Ireland, where women are forced abroad to have a termination, where women are purchasing abortion pills unsafely online and where women in extremely difficult situations are left isolated and neglected, that the Irish people will vote to repeal the 8th Amendment."
Deputy Brendan Howlin says it's an 'historic day' but added that while it's a significant milestone, it doesn't mark the end of the journey. He and the other six Labour Tds all backed the vote.
Sinn Féin TD Carol Nolan voted against despite Sinn Féin voting down the option for elected representatives to be allowed to vote on the issue of abortion according to their conscience or personal opinion.
A total of 41 Fine Gael TDs voted in favour while Sean Barrett and Peter Fitzpatrick were the only two party members to vote against it. Fianna Fáil was the most telling with 20 TDs voting in favour and 21 voting against the bill.