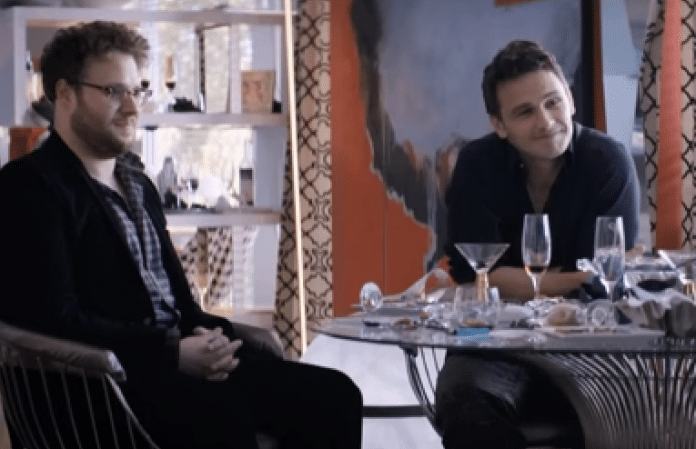 Netflix is getting ready for their upcoming addition 'The Interview' and we genuinely cannot wait for it's release.
The 2014 film runs through Dave Skylark (James Franco) and his producer Aaron Rapoport's (Seth Rogan) time behind the scenes on their popular TV show 'Skylark Tonight'.
When the guys learn that North Korea's leader, Kim Jong Un is a huge fan, they successfully land an exclusive interview with him, hoping to legitimize themselves as credible journalists.
Nonetheless, as they prepare for their journey to Pyongyang, the CIA has some plans up their sleeves, assigning the journalists to a mission.
Assassination.
Check out the trailer below – we're already gripped.