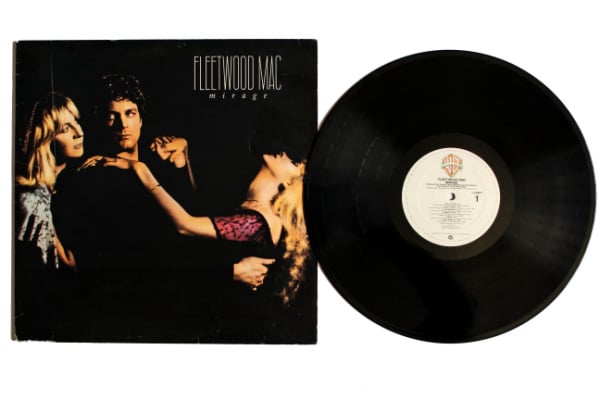 Would you like to listen to the article instead of reading it?
Footage showing Christine McVie performing with Fleetwood Mac for the final time has been released.
McVie who passed away last night following a short illness, performed with the band for the last time on stage at Dreamfest, an event which was held at San Francisco's Oracle Park on 20 November 2019.
Her last ever sole performance took place at the London Palladium as part of the tribute concert held in honour for Fleetwood Mac member Peter Green in 2020.
According to reports, McVie performed the following setlist with Fleetwood Mac at that show in 2019.
'The Chain'
'Little Lies'
'Dreams'
'Second Hand News'
'Say You Love Me'
'Gypsy'
'Everywhere'
'Rhiannon'
'World Turning'
'Oh Well'
'Don't Dream It's Over' (Crowded House cover)
'Landslide'
'You Make Loving Fun'
'Gold Dust Woman'
'Go Your Own Way'
Encore:
'Free Fallin" (Tom Petty cover)
'Don't Stop'
"My dear sweet Christine"
Following her death, bandmates have Stevie Nicks and Mick Fleetwood have penned tributes to Christine McVie.
"This is a day where my dear sweet Christine McVie has taken to flight.. and let us earthbound folks to listen with baited breath to the sounds of that 'song bird'…reminding one and all that love is all around us to reach for and touch in this precious life that is gifted to us", Fleetwood wrote.
"Part of my heart has flown away today..I will miss everything about you Christine McVie. Memories abound..they fly to me".
Meanwhile Stevie Nicks hailed Christine as her "best friend in the whole world".
"A few hours ago I was told that my best friend in the whole world since the first day of 1975, had passed away. I didn't even know she was ill…until late Saturday night. I wanted to be in London; I wanted to get to London – but we were told to wait", Nicks wrote.
"So, since Saturday, one song has been swirling around in my head, over and over and over. I thought I might possibly get to sing it to her, and so, I'm singing it to her now. I always knew I would need these words one day. (Written by the Ladies Haim). It's all I can do now…".