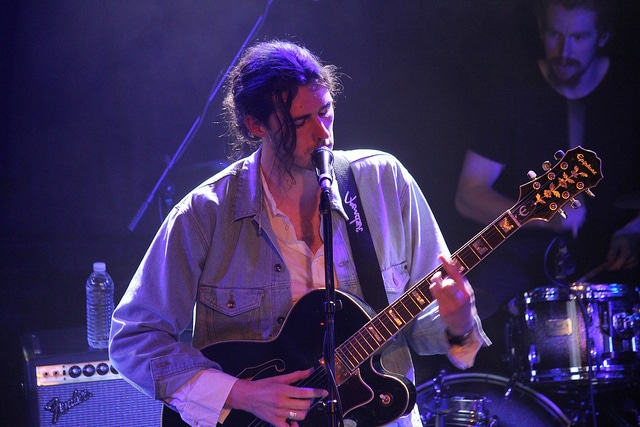 Hozier is one of music's hottest properties at the moment, but a YouTube video that's doing the rounds shows the Irish singer had the voice long before he had the fame.
The 25-year-old became a household name all over the world almost overnight when his 'Take Me To Church' song was a huge success online.
It's been a whirlwind for the Bray native since then with accolades, awards and adoring fans. Just last weekend, Hozier picked up Alternative Rock Song of the Year at the iHeart Radio Music Awards in Los Angeles.
Hozier is also on the bill to perform at Slane Castle when Foo Fighters headline there this summer but the former Trinity College student is no stranger to the stage.
A YouTube video has surfaced of Hozier performing with the Trinity Orchestra at a special show of the entire of Pink Floyd's The Dark Side Of The Moon in 2012. The 'Take Me To Church singer' was already there…in Christchurch!
His voice certainly has the power three years ago, but he's missing his trademark hair, check it out:
Hozier performs with Kaiser Chiefs, Ash and The Strypes when Foo Fighters headline Slane Castle on May 30th. Tickets are still available from the usual outlets.
Photo Credit: Neon Tommy