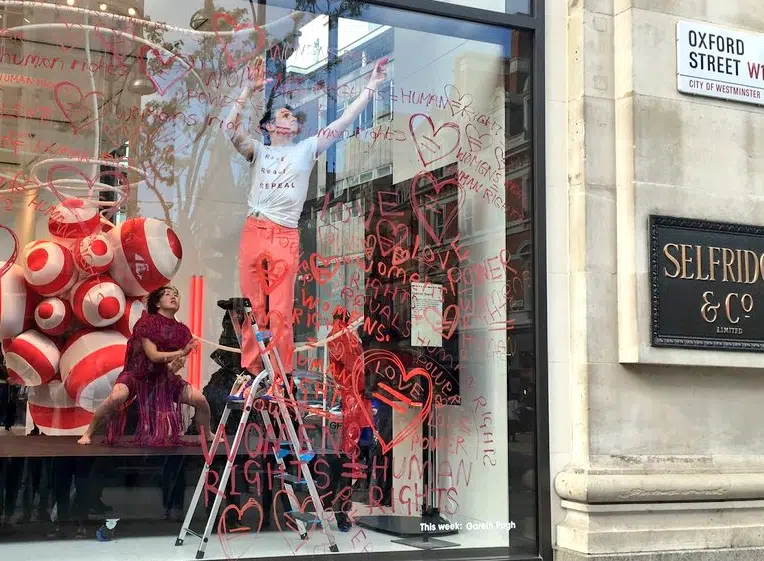 The window of iconic London store, Selfridges, was used by a budding Irish fashion designer to protest the 8th amendment on Tuesday, April 17th.
Richard Malone, a fashion designer was due to hold a luxury pop-up in the window of the store, however, changing his mind he quickly took the opportunity to stage a protest against the 8th amendment.
The 26-year-old Wexford man ran a campaign labelled 'Read, React, Repeal' alongside drawings in red which were visible in the windows of the prominent Oxford Street store. The drawings included messages of support for the repeal movement.
https://www.instagram.com/p/BhrB91eF_hh/?taken-by=richardmalone
While many have taken to social media to appraise or criticise the drawings, the London branch of the Abortion Rights Campaign have stated:
"[It's] worth noting that Selfridges halted his installation and asked him to continue on the condition he did not use the word 'repeal' as it was deemed too political!"