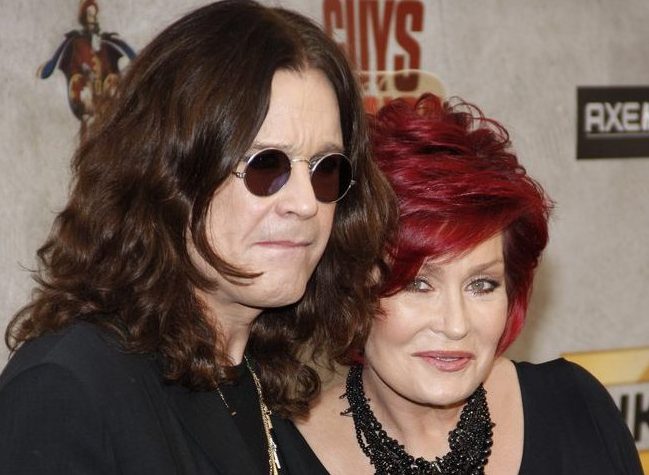 Sharon Osbourne has revealed that she and her husband Ozzy, were recently victims of credit card fraud.
Speaking on her TV show, The Talk, the story of how Conan O'Brien's TV set was burgled was brought up. Sharon said "That's so wrong. You know what, he's trying to give everyone some entertainment to make people feel as normal as possible. A little fun at the end of every day. It's wrong."
"But I'll tell you what else is wrong" Osbourne said before telling the story of her recent problems.
"It's my Kelly's birthday today, I went out last night to pick up her gift. I give my credit card and they come back and say, 'Do you have another credit card? It didn't go through.' I say, 'Just try it again'… still didn't go through."
"I hand them Ozzy's," she says. "Then, they come back and go, 'Do you have another one? It didn't go through.'"
"Someone rang up charges and maxed out Ozzy's card and my card. I called through to the credit card company and they go, 'No, no, no, you're maxed out, so is Ozzy.' I'm like, 'I don't go to that store, or to that store"
When co-host Eve asked, "So wait, it was fraud?" Sharon responded "yeah".
Osbourne then revealed she was working with her credit card company to get to the bottom of the charges. She also revealed she was able to get her daughter Kelly, a gift.
It was recently announced that Ozzy has a confirmed an Irish date on his next tour. Before the Coronavirus put the world in lock down, Ozzy was having issues fulfilling his tour dates due to his health issues. Ozzy has suffered a bad fall, a staph infection, a serious battle with pneumonia and has also been diagnosed with Parkinson's disease in recent years.
The Black Sabbath singer will now play Dublin's 3Arena on March 1st, 2022. Judas Priest will be providing support. To purchase tickets and more information about the concert, click here.
It was also announced this year that there is biopic about Ozzy's life and career in the pipeline. The new project means Ozzy is back in the studio working on the soundtrack for the film. Speaking to Planet Rock, Sharon said "We're going to do a movie of Ozzy's life story and he's got to do the soundtrack to that… so I'll keep him busy, let's put it that way!" For more information, click here to read Radio Nova's report on the announcement.
Despite the pandemic and his health problems, Ozzy has had a busy year. He released a new studio album that featured collaborations with Elton John, Post Malone, and Travis Scott. The album entitled 'Ordinary Man' was well received and you can check out the title track below.