Ozzy Osbourne's wife and manager Sharon discussed the cancellation of Ozzy's North American farewell tour leg so that he could attend a clinic in Switzerland for medical treatment.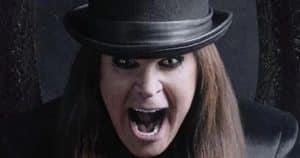 Sharon revealed the difficult decision to call off the tour on her TV show, The Talk. In a video transcript from Antimusic she said, "We spoke to the doctor who Ozzy is going to see in Switzerland…"
"And he looked at Ozzy's itinerary, and he said, 'You know you're gonna be here a while.' And we're, like, Yeah, two weeks. That's fine.' And he's, like, 'No. Maybe up to eight.' So, I'm, like, okay, 'Cancel that. See ya.'
Sharon added, "The treatment that he has builds up and builds up. He can't just do it and leave. So we have to stay there a while." Sharon also said that she was afraid that fans would have a negative reaction to the tour cancellation.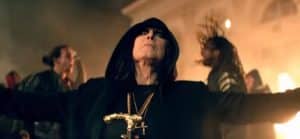 She continued, "I went online and I thought, 'Oh, lord. He's gonna get so much flak for doing this again and again and again. And those fans are behind him." Watch the clip below: