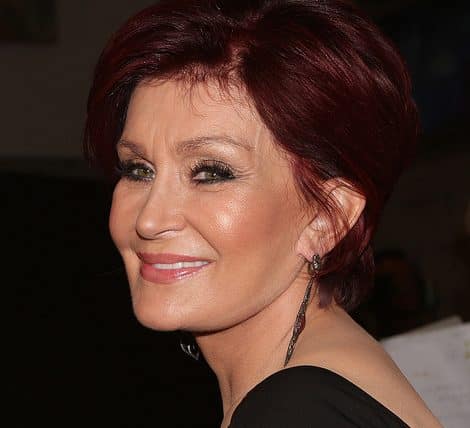 Sharon Osbourne is no stranger to controversy, now she has taken to Twitter to lambaste U2's new album.
Now i don't think Sharon listened to the new record but Ozzy's wife, who is quite fond of the F word, slammed the entire circus surrounding Apple and U2 at the moment.
U2′s thirteenth album Songs Of Innocence, was released for free last week Apple's iPhone 6 and iWatch launch.
The record is available to 500 million Apple subscribers and according to the Wall Street Journal, the deal netted the Irish rockers €77 million.
Many Apple customers complained about the album showing up in their iTunes and a U2 removal tool was created.
Sharon took to Twitter to tell the band exactly what she thought of their album campaign and she didn't hold back.
Osbourne wrote: "U2 you are business moguls not musicians anymore. No wonder you have to give your mediocre music away for free cause no one wants to buy it."
"Guys nothing is for free, how much you making? PS, btw you are just a bunch of middle age political groupies…."
"Jimmy Iovine, iTunes, U2, you're a bunch of megalomaniacs. F**K YOU!"
During the Twitter rant she posted the iTunes removal link and added the hashtag #NoThankU2. Sharon also criticised the group for damaging the chances of "up-and-coming artists who need to sell their music?"
Sharon Osbourne joins a long list of detractors who have taken shots at the Irish band. Bombay Bicycle Club's guitarist Jamie MacColl, described it as an invasion of privacy, Electronic musician William Doyle says he intends to "keep away from" Songs Of Innocence and rap artist Tyler the Creator tweeted "Get off my f**king phone. You couldn't come up with an actual marketing idea? F**k @U2 I don't want you. F**k Bono. I didn't ask for you, I'm mad." Adding that receiving the new U2 LP was "like waking up with a pimple or like a herpe idk I did know you were on my phone."
Read the whole Twitter rant in chronological order below.
U2 you are business moguls not musicians anymore. No wonder you have to give your mediocre music away for free cause no one wants to buy it.

— Sharon Osbourne (@MrsSOsbourne) September 15, 2014
Guys nothing is for free, how much you making? PS, btw you are just a bunch of middle age political groupies….

— Sharon Osbourne (@MrsSOsbourne) September 15, 2014
Whose political ass are we going to pull you out of today? Or are you front row at another tragic fashion show?…

— Sharon Osbourne (@MrsSOsbourne) September 15, 2014
Jimmy Iovine, iTunes, U2, you're a bunch of megalomaniacs. FUCK YOU!

— Sharon Osbourne (@MrsSOsbourne) September 15, 2014
Here's how to say NO to @U2's new record that was forced upon you by @iTunes – #NoThankU2 – http://t.co/eMq8YcsI7U

— Sharon Osbourne (@MrsSOsbourne) September 16, 2014
This is an invasion of my private space. My entertainment space…

— Sharon Osbourne (@MrsSOsbourne) September 16, 2014
…Shame on you, what about up-and-coming artists who need to sell their music? #TheTalk

— Sharon Osbourne (@MrsSOsbourne) September 16, 2014