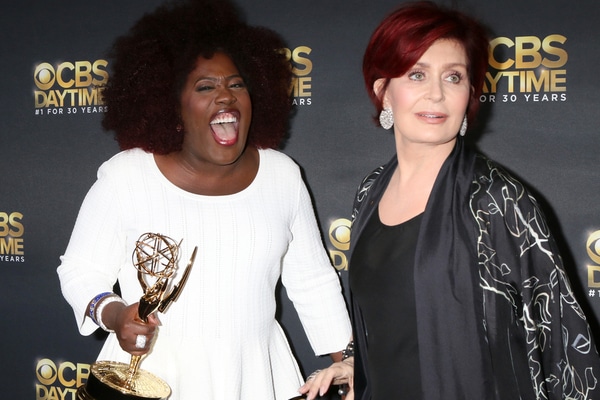 In the aftermath of her support for disgraced presenter Piers Morgan, Sharon Osbourne said she was accused of being racist. On Wednesday, The Talk co-host sought to clarify her stance, saying she neither liked nor agreed with everything Morgan said. "It's not my opinion, I support him for his freedom of speech, and he's my friend."
Morgan recently walked off and subsequently quit the morning show Good Morning Britain after being criticized for remarks made on Meghan Markle. Things got a bit intense for Sharon and her co-hosts when the discussion turned to Piers Morgan and his comments.
"What would you say to people who may feel that while you're standing by your friend, it appears that you give validation or safe haven to something that he has uttered that is racist, even if you don't agree?" Sheryl Underwood asked Sharon.
That caused Sharon to get tearful, saying she felt like she was "about to be put in the electric chair because I have a friend," and ask that Underwood tell her what Morgan said that was racist. "How can I be racist? How can I be racist about anybody or anything in my life? How can I?" asked Osbourne.
After the break, Sharon asked Underwood for a specific example of when Morgan was being racist towards Meghan. "Educate me, tell me," she demanded. "If Piers doesn't like someone and they happen to be Black, does that make him a racist? So why can't it be he just doesn't like her?"
Underwood said it is not the exact words of racism, "it's the implication and the reaction to it". "To not want to address that because she is a Black woman, and to try to dismiss it or to make it seem less than what it is, that's what makes it racist." She added that her and Sharon are friends, and she did not want the audience to think they were attacking her as a racist.