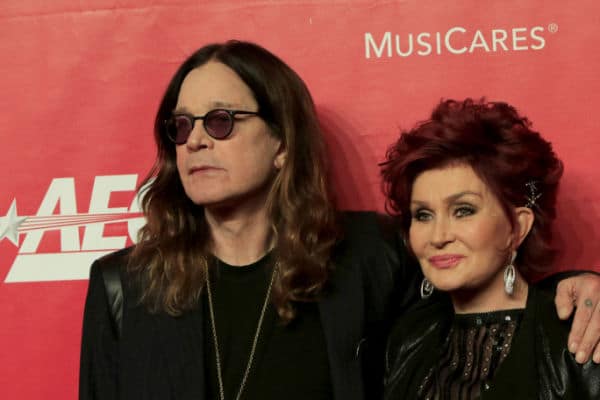 Would you like to listen to the article instead of reading it?
Sharon Osbourne has revealed that her husband Ozzy is feeling "much better" and will be "back" to headline the Power Trip Festival this Autumn.
This event, which will also be headlined by AC/DC, Guns N'Roses, Iron Maiden, and Metallica, will mark Osbourne's first live appearances since announcing his retirement from touring, due to ongoing health issues.
Happy Birthday to Angus Young! See you at @PowerTripLive! #acdc #birthday #powertriplive pic.twitter.com/WvNhrccWpa

— Ozzy Osbourne (@OzzyOsbourne) March 31, 2023
Such health issues have seen Osbourne diagnosed with Parkinson's Disease, as well as undergoing neck and back surgery over the years.
"I am honestly humbled by the way you've all patiently held onto your tickets for all this time, but in all good conscience, I have now come to the realization that I'm not physically capable of doing my upcoming European/UK tour dates, as I know I couldn't deal with the travel required. Believe me when I say that the thought of disappointing my fans really F***S ME UP, more than you will ever know", Ozzy said in a statement back in February.
"He's back"
However despite such health difficulties, Ozzy Osbourne did also state that he would return to the stage if the doctor had given him the green light.
Speaking on Piers Morgan's show Uncensored on Talk TV this week, Ozzy's wife and manager Sharon Osbourne has revealed that it is all systems go as far as his touring career is concerned.
 "He's good", she said of her husband's health. "He's doing so much better". 
"I think I told you about it the other night, but now it's been announced; we can talk about it. He's doing a show [on] October 6th in America. It's at the Coachella site. It's gonna be a great show: Guns N' Roses, Metallica, AC/DC, Ozzy…", she added.
After Morgan had said that  "the rocker is still rocking", Sharon replied, "He never stopped. He's back".
February also saw Ozzy Osbourne scoop up multiple Grammy Awards for his album 'Degaradation Rules'. More on this from Nova here.