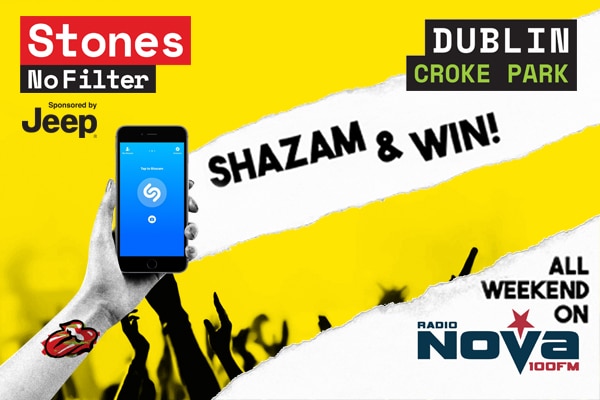 We're pretty excited to share this news with you – Radio Nova and Shazam are partnering to give you the chance of having the ultimate summer gig experience!
In a first for Irish radio, Nova have teamed up with Shazam for a Rolling Stones weekend extravaganza that you won't be able to forget.
This Saturday and Sunday you can be in with the chance of winning tickets to see the Stones kick off their No Filter tour in Croke Park – like it just doesn't get much better than that, does it?
The gig on May 17th could be the last time we see the band in Ireland, who knows? So, if you don't have Shazam you need to download immediately to be in with a chance of winning tickets.
The world's leading music discovery app, that's free may we add, have teamed up with us so that when you hear a Rolling Stones song at the weekend, just Shazam, click to enter and you're in! Simple.
It's that simple, we even struggled to get our heads around it!
It's Radio Nova and Shazam's Summer Ticket giveaway, and it's exclusive to Radio Nova!