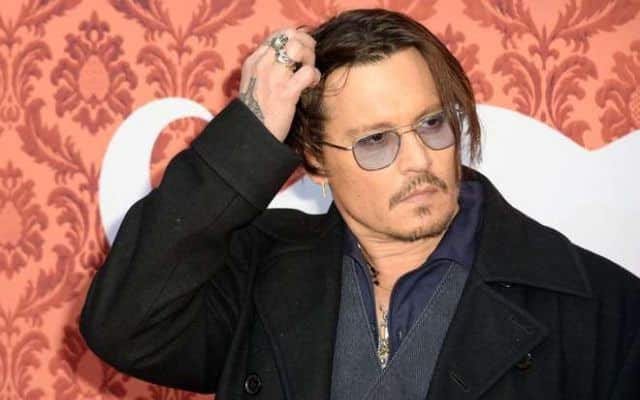 Bloody photos showing Johnny Depp's severed fingertip and the actor lying on a stretcher — allegedly after a brawl with then-wife Amber Heard — have been show in a British court.
It was part of the first day of the Hollywood actor giving evidence at his High Court libel case in the UK against The Sun.
The newspaper claimed the actor had been violent towards his now former wife – Amber Heard, which he strenuously denies.
He says it was her who assaulted him, and that she made him out to be a "horrible monster".
In a day of lurid evidence at the High Court, the Pirates of the Caribbean star documented his drug-taking history, which started at the age of 11, and how he realised his marriage was over when he found faeces in his bed.
The 57 year old Oscar and Bafta-nominated actor won a Golden Globe in 2008 for Sweeney Todd: The Demon Barber of Fleet Street and married the Aquaman and The Danish Girl actress, now 34, in February 2015, but she filed for divorce after 15 months.
At the preliminary hearing, the NGN newspaper group said Depp sustained the finger injury during "an alcohol and drug-addled rage against Ms Heard" in 2015. But he claims his finger was fractured when she threw a glass bottle at him.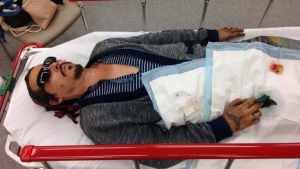 According to Sky News, key evidence in the case includes:
In a witness statement, Depp calls Heard "calculating" and "sociopathic"
Transcripts of a recording were read out in which Heard calls Depp "a f****** baby" after allegedly hitting him
Depp claims Heard "or possibly one of her friends" defecated in their bed, with Heard allegedly describing it as "just a harmless prank"
His lawyers say it is "not a case about money" but "vindication", with the Pirates Of The Caribbean star, 57, wanting to "clear his reputation" following the claims
They argue that Heard, 34, has "invented these stories of serious violence"
In court, the actor spoke about his drinking and drug-taking over the years, and admitted to having taken drugs including marijuana, cocaine, LSD, ecstasy, magic mushrooms and prescription pharmaceuticals
Lawyers for NGN say The Sun's description of Depp was "entirely accurate and truthful"
Heard's spokesman released a statement before proceedings started, saying she is trying to "move on" from their relationship but instead has been "dragged to court to give evidence on some of the most distressing moments of her life"
Both Depp and Heard attended London's High Court for the first day of what is expected to be a three-week trial, arriving through separate entrances and wearing scarves as face masks.