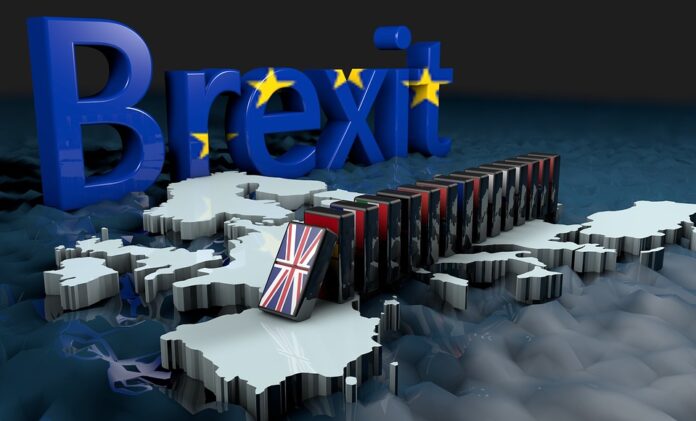 Shoppers in Ireland may see a 20% increase in the price of many groceries, if a no deal Brexit happens. As time is running out, the prospect of a no deal Brexit increases day by day.
Britain leaves the EU and the single market on January 1st, 2021. If no deal takes place, tariffs will be imposed on the goods coming in from Britain and those tariffs will be handed on to the consumer.
Around half of the products on shelves in Irish supermarkets are imported from Britain. The new proposed tariffs could see prices increase between 15% and 20%.
Cereals such as Kellogg's, Weetabix and Nestle cereals are set to rise. Confectionery items such as McVities biscuits and Mars bars are also expected to a jump in prices. Household items such as detergents from Aerial and Persil and other cleaning products are in danger of seeing their prices hiked. Different brands of beans, ketchup, jellies and custard are also expected to see a rise in cost.
All fresh food and dairy products made in Ireland will not see any price increase. The majority of our fresh fruit comes from the EU as well which means the price of fruit will not change.
Buyers from major retailers such as Musgraves, Dunnes, Aldi, Lidl and Tesco have already started negotiations with British suppliers for 2021.
Labour finance finance spokesman Ged Nash said "These tariffs will hit those on lowest incomes the hardest. That's why I argued in the Budget for an increase to social welfare rates for pensioners and others on fixed incomes because they will have to pay more for their basic shopping each week, given the amount of products we source from the UK."
He went on to add, "There is a huge urgency around a deal now . The clock is rocking in, and the very. last thing businesses need is the double whammy of a no deal Brexit on top of COVID 19 economic fallout in this hardest of years."
Talks in Europe are set to intensify this week. This weekend, a meeting between Boris Johnson and President of the European Commission, Ursula von de Leyden took place. Von de Leyden indicated that both sides are still far away from a deal but she remains hopeful.
The Irish Government are said to be hopeful of the impact US President elect Joe Biden can have. Biden is pro EU and has close ties to Ireland. Biden has said in the past that any Brexit deal must protect the Good Friday Agreement. The Irish Government hopes this will help the British Government change their minds.