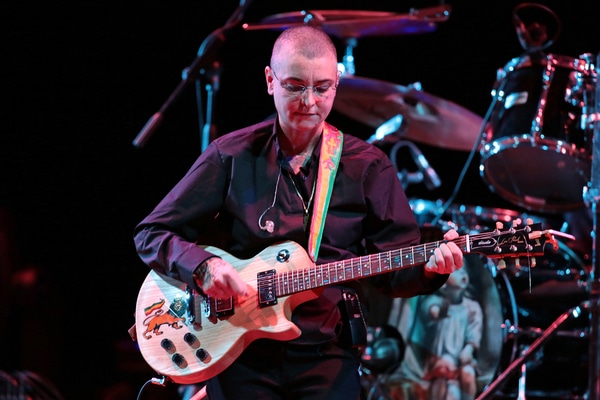 Sinéad O'Connor has sold her stunning seafront home in Bray for "well over" €1 million.
Back in March, the singer had put the 1860s double-fronted Victorian house on Strand Road, Bray in co Wicklow up for sale for €950,000. She completed the sale in the last fortnight.
The house has been described by estate agents as, "one of the finest period properties to be brought to the market in Bray in recent times".
The house is at 3,713 sq ft, well over three times the average size of a family home. It also comes with three bathrooms and six bedrooms.
"It's gone for well over the asking price", O'Connor said. "I can't reveal the exact figure but certainly well over a million euros".
Locals also added that recent building work had been taking place nearby, which may have caused the sale to have been delayed.
"Wasting your time"
Sinéad O'Connor had said that fans would be wasting their time if they were hoping to catch a glimpse of the singer in her nightwear as she had already moved her clothes and belongings out of the property.
"All my stuff has been moved out of Bray so you're wasting time going if you wanna see me knickers", she said.
O'Connor also recently shared a photo of her rooms which contains a mural on one of the walls.
She also explained that that wall was painted by Shane Berkery ten years ago. O'Connor also hopes that whoever buys this house will keep it.
"The gorgeous Vishnu room in my Bray home was painted by Shane Berkery about ten years ago", she said. "I really hope whomever buys the house will preserve it".
Where has O'Connor moved to next?
It has been reported that the Nothing Compares 2 U singer has moved into a cottage where she deliberately brought "uncomfortable chairs because I don't like people staying long. I like being on my own".
Last month, the singer also announced her retirement from music for the second time, having retracted her previous retirement announcement.
She also confirmed that her next album "No Veteran Dies Alone" due for release in 2022,  will be her last, as well as deleting her Twitter account to become a "private citizen".  More on that here.
Speaking of Nothing Compares 2 U, Sinéad O'Connor recently offered us another insight into what singing that track meant for her. Check that out here.