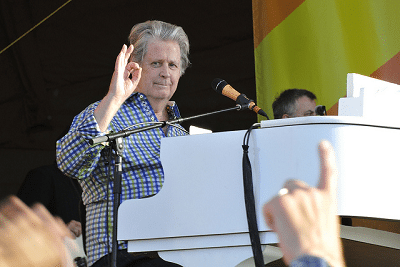 The Beach Boys' frontman Brian Wilson decided to do a Reddit AMA (Ask Me Anything) and it was really enjoyable.
The singer was promoting his new biopic film 'Love & Mercy', that premiered at this year's South By Southwest film festival.
The film starring Paul Dano (Little Miss Sunshine, There Will Be Blood) as Wilson, chronicles singer's dark years spent under the care of therapist Eugene Landy.
'Love & Mercy' follows his rise with The Beach Boys, their seminal album Pet Sounds, the volatile Smile recording sessions and his reemergence in the Eighties with his medical malpractice lawsuit against his therapist.
The Reddit Q&A started off with the question: What's your favourite band?
Wilson: The Beatles.
Question: A lot has been written about a rivalry between you and Lennon/McCartney, particularly about their desire to compete against Pet Sounds. I know it's a long time ago, but did you feel the same level of competition with the Beatles?
Wilson: There was mutual admiration, competitiveness not a rivalry. 'Pet Sounds' inspired 'Sgt Pepper.'
Question: Who was your most memorable fan?
Wilson: When I was in Washington DC about 8 years ago receiving the Kennedy Center Honor, President Bush and I met – I said "Nice to meet you" and he said "I'm one of your fans." I was thrilled.