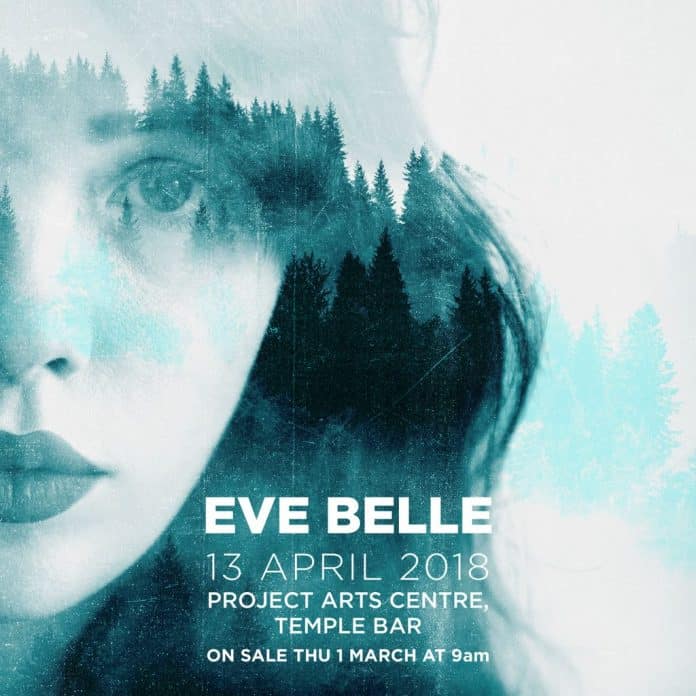 Irish singer/songwriter Eve Belle has announced a live gig which is set to take place in the Projects Arts Centre in Temple Bar.
Eve Belle released her latest single 'Boy From The Blue' recently, prompting her gig announcement which will be kicking off on April 13th.
Her youth doesn't deter her from putting everything into her music as she chronicles sorrow from deepest Donegal.
Her songs and stories are imbued with an uncommon world-weariness seldom found in writers of such tender years.
Eve has worked with London-based producer Fred Cox, best known for his work with Billie Marten and Lion Babe, Simon Aldred of Cherry Ghost and Birdy fame. The first fruits of their studio labours is the latest single found below.
In 2016, the aptly-titled, achingly beautiful 'Too Young To Feel This Old' came to the attention of Irish independent label Rubyworks and during this period her evocative cover of Coldplay's 'Violet Hill' found favour with Chris Martin in turn being widely shared online.
Drawing on influences as diverse as Julien Baker, Cigarettes After Sex and Conor Oberst, Eve Belle has recently played live in Ireland with Frightened Rabbit and Rodrigo y Gabriela and enjoyed festival appearances at Electric Picnic, Indiependence and Sea Sessions.
Tickets are €10 and are on sale from Thursday, March 1st at 10am – you don't want to miss this up and coming talent.