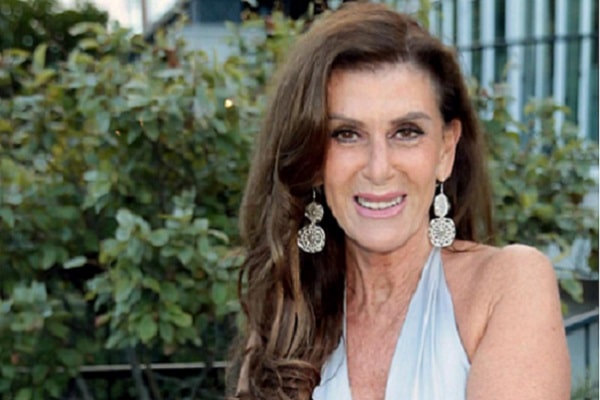 It has been confirmed that Linda Martin will deliver the votes during this year's Eurovision song contest as spokesperson for the Irish jury.
The singer who won the contest in 1992, will deliver the results during the grand final. This will take place on Saturday 14 May.
This also marks 30 years since Martin's win in Sweden with the entry 'Why Me?'. 
Martin's triumph in Sweden was also the first of three consecutive victories at the Eurovision contest for Ireland.
Having previously represented Ireland in 1984 with Terminal 3 which was written by Johnny Logan. Linda Martin returned in 1992, with Why Me? which was again written by Logan.
Following her success, Niamh Kavanagh's entry 'In Your Eyes' secured success a year later, while Charlie McGettigan and Paul Harrington's 'Rock'n'Roll Kids' struck gold in 1994.
This year will see Ireland be represented by Derry singer Brooke Scullion with her entry 'That's Rich'. 
"They like her, there's no question about that because she's a real good personality", Martin said of Scullion. "Whether we win or not I don't know, but I do hope she gets out of the semi-final". 
"It's so fickle", Martin continued. "The Eurovision is a lottery, you just don't know what's going to happen. You put your best foot forward and you hope for the best. I just hope she does really well".
On this day in 1992 the 37th #Eurovision Song Contest was held in Malmö, 🇸🇪 Sweden. 23 countries competed with Yugoslavia making its last appearance. @RealLindaMartin
took victory for 🇮🇪 Ireland with "Why Me?" starting off Irish domination of the contest in the 90s. pic.twitter.com/96XvtSKU0E

— Eurovoix (@Eurovoix) May 9, 2022
"all my birthdays at once"
Following the announcement that she will deliver the results for Ireland, Linda Martin reflected on 30 years passing since her Eurovision success in Sweden, claiming it "really does" feel like only yesterday.
"I love it, it's hard to believe it's 30 years. It's a contest that gave me all my birthdays at once", she said.
"I'm delighted for the involvement this year, it's been so good to me and if I could give a little bit back to this magnificent, full-filled contest, then so be it". 
She continued, "I can recall every step of the way, the run-up, travelling, rehearsals, the people. I'm still in touch with a lot of people from that year. It's a Eurovision family". 
Fans will be able to catch Brook Scullion's entry in first semi final will start on Thursday (May 12).
Back in February, it was also confirmed that Russia would be allowed submit an entry for this year's Eurovision despite the ongoing conflict with Ukraine.