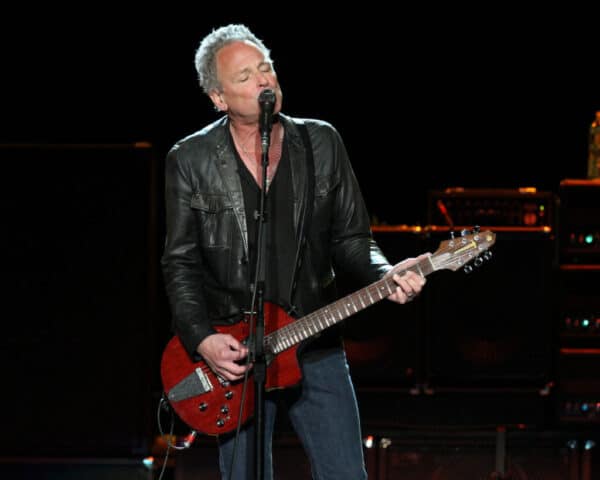 Former Fleetwood Mac star, Lindsey Buckingham has sold 100 per cent of his publishing rights to the investment company Hipgnosis Songs Fund. The company was founded by Merck Mercuriadis. This comes not long after the company bought Jimmy Lovine's worldwide producer royalties.
Buckigham left the band in 2018.
Hipgnosis have now bought 100 percent of Buckingham's music publishing rights. This includes, his entire catalogue of 161 of the band's songs that were co-written by Buckingham.
This deal with Buckingham includes some for Fleetwood Mac's hits. Such as "Go Your Own Way", "Tusk", "Big Love", Holiday Road" and "Second Hand News".
The company have also obtained 50% of any unreleased material from Buckingham.
Buckingham on the deal:
Buckingham spoke about the deal, saying that he had "wonderful long conversations" with Hipgnosis Mercuriadis before agreeing a deal.
The musician said, "I was pleased to find a kindred spirit, someone who's a big fan of my work in Fleetwood Mac, and an even bigger fan of my solo efforts,".
He added, "I look forward to working with Merck and the whole Hipgnosis team going into the future, and am confident that my body of work will be curated with great heart and insight".
"One of the greatest guitarists, songwriters and producers of all time", was what Hipgnosis had to say on Buckingham. They added "Yet he is so underrated".
They continued, "His work with Fleetwood Mac has brought the world unparalleled joy over the last 45 years. He belongs in any discussion featuring Brian Wilson and Paul McCartney. It's wonderful to welcome him and his iconic songs both as a solo artist and with Fleetwood Mac to the Hipgnosis family".
Stevie Nicks:
Speaking of Fleetwood Mac, Stevie Nicks had already sold 80% of her publishing rights to Hipgnosis' rival Primary Wave. It is estimated she sold them for $80 million. More here.
There was no monetary annoucement on Buckingham's deal.