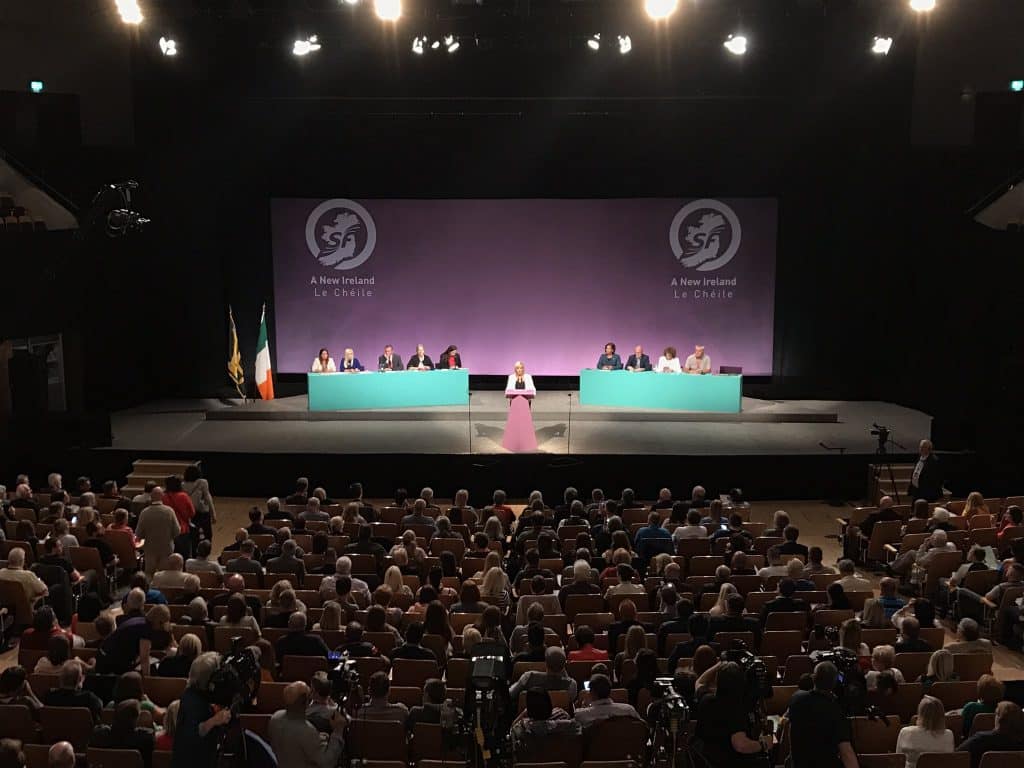 Sinn Féin will decide if the party will support the government proposals on abortion later.
At the moment TDs and Senators can't back the idea of terminations without restriction for up to 12 weeks.
The big vote today is about putting Sinn Féin policy in line with the government proposals on abortion to allow TDs and Senators to vote for it.
https://twitter.com/PadraigMacL/status/1007694997808926726
Another motion though calls for a free vote for all Oireachtas members when it enters the house.
Sinn Féin also won't rule out a no confidence motion in the Housing Minister Eoghan Murphy.
Though a party spokesperson said changing the minister won't change the policy they oppose.
Last night entering government was considered by delegates, with MEP Matt Carthy saying housing policy will be a big factor in any negotiations.
Only a Sinn Féin led Government can make work pay, solve the housing crisis and help create a fairer Ireland for all." @EOBroin #SFAF18 pic.twitter.com/LZswQ1BxqJ

— Sinn Féin (@sinnfeinireland) June 15, 2018
Also among the issues delegates will vote on is Eurovision.
There's a motion for RTÉ to boycott next year's song contest because it takse place in Israel.
Featured Image: @An_Phoblacht