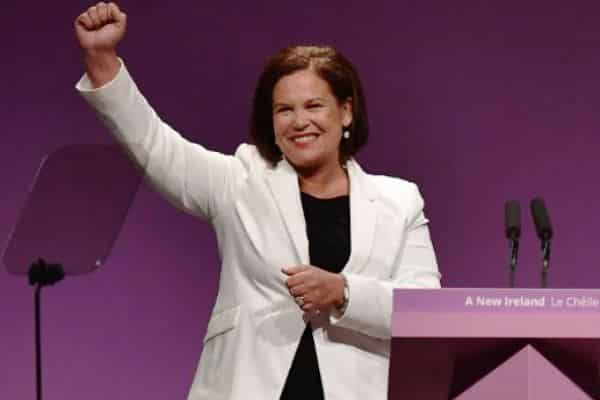 All seats in the 33rd Dáil were filled after a dramatic couple of days of counts around the country with Fianna Fáil the largest party by only one seat.
No party has more than 40 seats in what is the most fractured Dáil in history.
Cavan Monaghan was the final constituency to declare with the two sitting Fianna Fáil TDs Brendan Smith and Niamh Smyth re-elected.
That pushed Micheál Martin's party out to 38 seats, the most by one party, but Fianna Fáil's second worst ever election result.
Sinn Féin has had its best ever election, with Mary Lou McDonald just one behind Fianna Fáil on 37 seats.
Fine Gael managed to get 35 TDs elected, better than the 2002 result even though they got a smaller percentage of the vote.
There's 12 Green TDs in this Dáil, 4 times what Eamon Ryan had four weeks ago.
Labour lost a seat to return 6 TDs, while the Social Democrats won 4 extra to also return 6.
Five Solidarity People Before Profit TDs join Aontú's Peadar Toibin and 20 Independents.
No combination of the largest two parties can form a government, meaning there could be many weeks of negotiations ahead as politicians examine the historic result of this election and try to shape it into a government.
Despite receiving the most first preference votes, Sinn Féin's place in the next government is not guaranteed.
All three major parties are far short of the 80 seats required for a majority so, barring another election, some form of coalition is inevitable.
Either Fianna Fáil or Fine Gael may be forced to back-track on long-standing pledges never to do business with Sinn Féin.
There appear to be differing views within Fianna Fáil, with some members remaining opposed to any alliance with Sinn Féin and others more open to the prospect.
Mr Varadkar has maintained his pre-election stance and ruled out any Fine Gael/Sinn Féin coalition.
Percentage vote share on first preference in Saturday's election
Sinn Féin – 24.5%
Fianna Fáil – 22.2%
Fine Gael – 20.9%.
The final breakdown of the 160 seats
Fianna Fáil 38
Sinn Féin 37
Fine Gael 35
Greens 12
Labour 6
Social Democrats 6
Solidarity/People Before Profit 5
Aontu 1
Independents4Change 1
Independents 19
This election has been seismic & historic, and has been driven by the demand for change by the people #GE2020 pic.twitter.com/zUcjB0bpud

— Sinn Féin (@sinnfeinireland) February 10, 2020