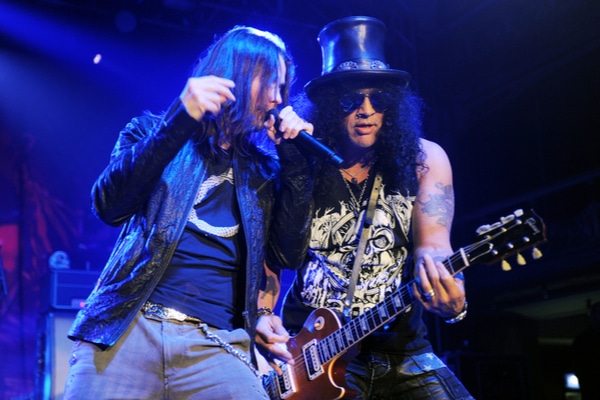 According to Guns N' Roses guitarist Slash, fans of the hard rock band can expect new music from the group at any moment, saying in an interview that new songs are "coming out as we speak".
Classic Rock conducted the interview in which Slash revealed that Guns N' Roses were currently working on putting together a brand new album. 
"There's new Guns material coming out as we speak, and we'll probably keep putting it out until the entire record's worth of stuff is done and then put it out solid," he said. "It's cool. I'm enjoying working on the stuff and having a good time doing it."
Slash only rejoined the hard rock group back in 2016 alongside bassist Duff McKagan. This will be the Los Angeles based band's first studio album since reuniting. 
The band's last new music project came in the form of a 2008 LP titled 'Chinese Democracy', featuring only frontman Alx Rose from the group's original members. 
Guns N' Roses debuted two singles last year with 'Absurd' and 'Hard Skool' featuring both Slash and McKagan, though they were not involved in writing the tracks. The group is set to release two more singles titled 'You're Crazy' and 'Don't Cry' on February 22, 2022.