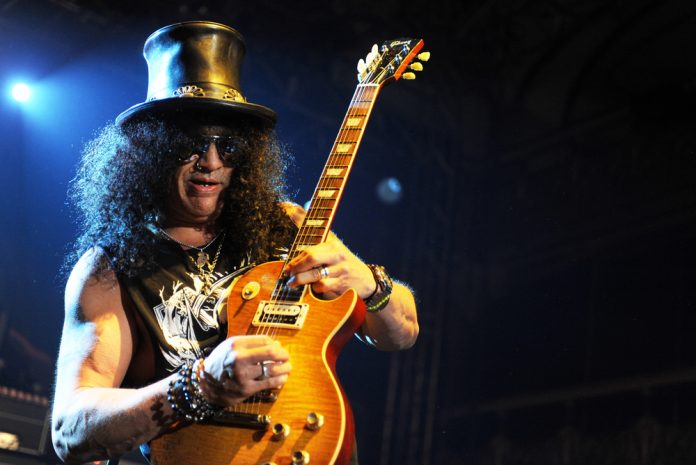 Slash has spoken in an interview with Kerrang about the first time he heard Axl Rose's voice at the very beginning of the band's career.
"The first time was on a cassette that Izzy brought over to my house," the Guns 'N Roses guitarist said.
"There was all this noise and then there's this really intense high voice over the top of it. My first impression was that it was very soulful. It had a bluesy, melodic thing to it, which was rare for that type of voice. You didn't often hear somebody hold that melody together so naturally. Then I went to see him and Izzy play one time.
"I didn't actually realise I was going to see the same person that was on that cassette. They were fucking hardcore on stage. Izzy was doing knee slides and Axl was bashing down. It was cool, like, 'Fuck…'"
Slash also spoke about their intense rehearsals together saying:
"The first time that we jammed together was at a rehearsal place in Hollywood and it was intense. We started working together at that point, we did some shows and it was always very unpredictable and wild. Like, 'Okay, let's see what happens."
Pic yakub88