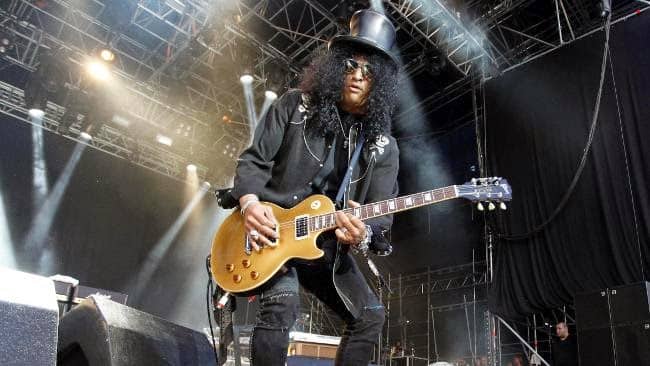 Former Guns N' Roses guitarist Slash is producing a new horror flick due to be released before the end of the year.
The frizzy haired musician is a self-described 'film nerd' and has had numerous appearances over the years in movies and television shows.
In 2010, Slash created the horror film production company 'Slasher Films' (best horror film production name ever) and has put out various projects over the past few years.
The first flick 'Slasher Films' developed was titled 'Nothing Left To Fear', about a small town in Kansas rumoured to be one of the seven entrances to hell.
The guitarist recently attended the 2015 Sundance Film Festival in Utah and told Billboard that he has several projects in the works.
Speaking about Slasher Films' upcoming horror flick, he said: "I'm into bringing back the psychological, the super scary. Especially the things you can't see going on… character-driven, plot-driven kinda things."
Slash will also be featuring in a new television documentary series by VH1 called 'Rock Icons'. The ten part series will feature in depth interviews and never-before-seen footage of artists such as Def Leppard's Joe Elliot, Judas Priest's Rob Halford and Smashing Punpkins' frontman Billy Corgan.
Watch the teaser of 'Rock Icons' below.