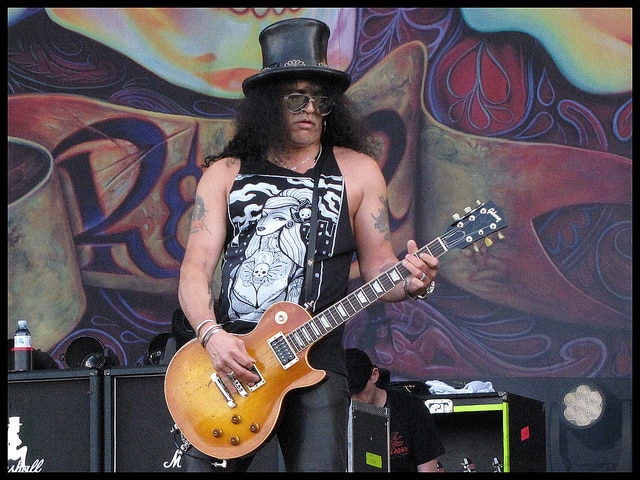 Slash has spoken for the first time about the current Guns N' Roses reunion. There was bad blood between Axl Rose and Slash in the past but it appears that it's all behind them now.
Speaking in a recent interview with Aerosmith drummer Joey Krammar on Boston's WZLX, Slash said that the band are all getting along on the reunion tour.
Guns N' Roses are currently on a summer stadium tour across the US and are scheduled to be on the road until August. Speaking about how things are going Slash said "Everybody's playing great — playing nice."
He continued by saying "Everybody's getting along and everybody's playing great, and the shows have been awesome. We all were pretty positive that this would never happen, so it's still sort of blowing our minds. It seems so surreal to me, you know. But everybody's really getting along great and I think everybody's come a long way, and it's all cool."
Guns N' Roses have a packed scheduled this month and next month as they make their way from the east coast of the US to the west. They will finish up with a gig in San Diego, California on August 22nd. It's still unclear however, whether Guns N' Roses will be making their way over to Europe or further afield on their reunion tour.
Photo Credit: Laura Cox