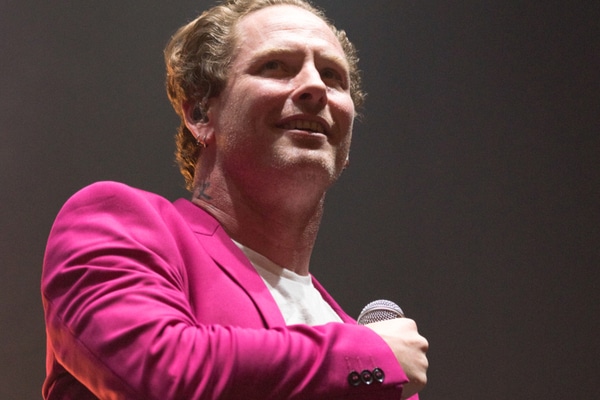 Slipknot frontman Corey Taylor has opened up about the death of bandmate Joey Jordison. Jordison passed away back in July aged 46.
Following his death, several household names paid tribute to Jordison.
Former Murderdolls bandmate Wednesday 13 wrote "I'll never forget you. You changed my life forever".
Jordison's Slipknot bandmates including Taylor also paid emotional tributes to him, by posting single black tiles on their social media accounts. Check that out and more here.
"It's been tough man"
And now, Corey Taylor had opened up further about coming to terms with the death of his bandmate and friend.
"It's been tough, man", he revealed. "Our first concern was obviously his family, so we reached out immediately to make sure that they were OK, to let them know if they needed anything from us, they could absolutely ask".
"It's a damn tragedy", Taylor added.
"He was way too young, and he was way too talented to lose him like this. I know a lot of people wonder about the circumstances that led to him not being in the band anymore, and it's, like, we're not gonna talk about that, because I'd rather talk about his legacy, which is that he helped create this band that we all have fought to keep out there and keep going".
"Just the fact that he's not here now, it's still – I still can't believe it".
Last month, Corey Taylor revealed that he had been "very very sick" having tested positive for Covid-19. He also blamed a "selfish" audience member from a live show for this.
He also hit out at fans who refuse to get vaccinated, insisting that his vaccination has effectively saved his life.
"It's been so politicised and spun out of control in these conspiratorial echo chambers that people forget that you can go find all the info you want online to educate yourself about everything about these vaccines", he said. More on this here.
Earlier this month, He also spoke about the impact that Metallica's The Black Album had on his generation.