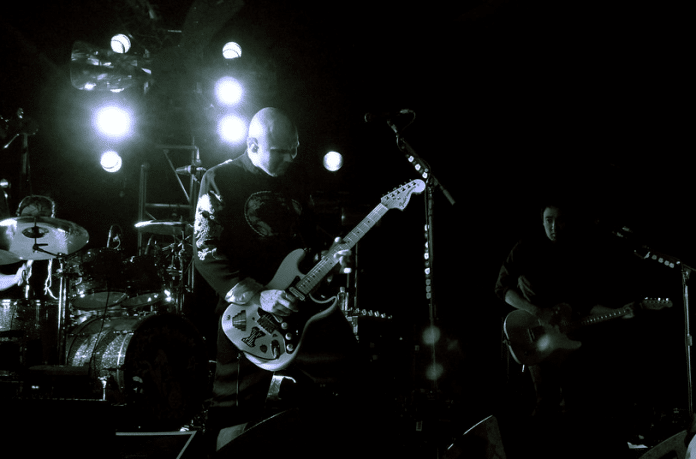 We recently told you about how Smashing Pumpkins frontman Billy Corgan addressed the rumours about the band's new bassist. Corgan was pictured in the studio last month with James Iha and Jimmy Chamberlin – the band's original guitarist and drummer.
But after original bassist D'arcy Wretsky announced that she would not be involved in a Pumpkins reunion, leaked photos showed that Jeff Schroeder would likely be filling her place. Schroeder originally joined the band in 2007.
Then, Corgan took to Instagram to set the rumours straight. He claims that neither him, Schroeder or Ihu will be playing bass. Suggesting that the band will in fact have three guitarists, with the possibility of a session musician on the bass.
And now it appears that the album is finished. But there's no update on who will be playing bass. In a new Instagram post from Corgan, we can see a mixing desk labeled with Corgan, Iha and Shroeder names to play guitar, but there's another label that just says 'bass'. Mysterious…
More news on this as we get it! Check out the photos Corgan recently uploaded to his Instagram account:
https://www.instagram.com/p/Be6Mo8JjhxE/?utm_source=ig_embed
https://www.instagram.com/p/Be5y562DA8m/?utm_source=ig_embed
https://www.instagram.com/p/Be2R6jxDgQ5/?utm_source=ig_embed
https://www.instagram.com/p/BelsDrhBpjk/?utm_source=ig_embed
Featured Image: Josh Illichmann