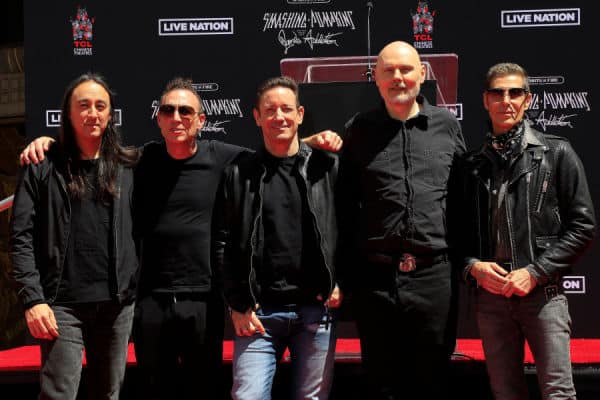 Would you like to listen to the article instead of reading it?
Smashing Pumpkins' Billy Corgan has credited Radiohead with finding a new way of making new music in the 1990s.
The band's frontman stated this, while explaining how certain artists have "a certain type of affirmational faith" instilled into them, where they believe if they continue to follow a certain process, things will eventually work out.
Corgan made these comments to Apple's Zane Lowe, where he spoke about the respect he developed for Radiohead in 1997, following the release of their album 'OK Computer' from that year.
"I want to praise him here" 
Both Lowe and Corgan were in unison on the idea that Radiohead's Thom Yorke epitomises such qualities about trusting the process.
While admitting that he initially had "very little respect for the band", Corgan revealed that his respect for Yorke grew when he became more experimental after releasing 'OK Computer'.
Corgan said, "I want to praise him here. When Radiohead made the shift from [sounding] like every other UK alternative band …we had very little respect for what they were doing". 
"[However,] when he made his pivot, wisely so, with his band to what they became — which is the great band — I found myself thinking: 'He figured something out before you", he continued.
"And at that moment, when they started doing it … I found myself flatfooted because I didn't see that coming. I was so disconnected from what was happening because I was on all these mega tours".
Along with attributing the changing of the tide in 90s music to Radiohead, Corgan also praised the band for not only noticing the change in electronic methods of creating music, but also taking ownership of it before anyone else.
"Radiohead figured out the world that was coming pretty much before every band on the planet, and they reaped the reward of that and did a lot of great work, in essence, anticipating this dissociative world", Corgan claimed.
"I was making music for a world that was basically dead and dying, but I was the last to get the memo. So I really credit them with figuring that out". 
"And I'm not saying I wanted to make laptop rock, but there's something pretty cool about figuring out that music was going to be more environmental and less standing-on-the-beach-with-a-cassette-deck". 
Speaking of Radiohead, drummer Phil Selaway released his first solo single in January. Check it out here.
Last year, Smashing Pumpkins also released a special three part album, 'Atum: A Rock Opera In Three Acts'. Check it out here.