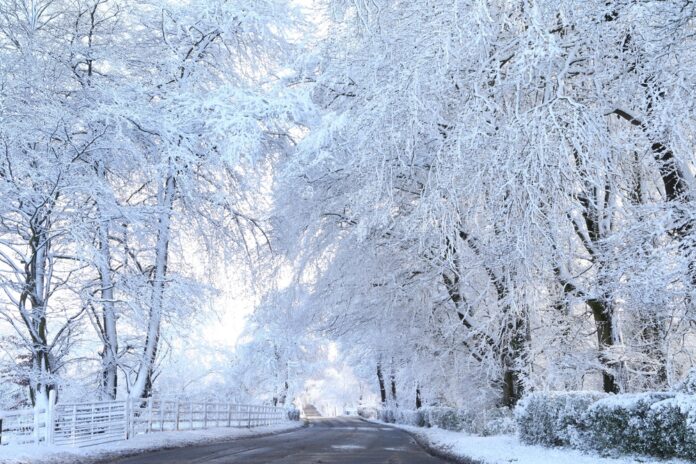 Ireland's temperatures are set to dip as low as – 4 this weekend.
Snow is expected in large parts of the country this weekend with many people waking up to snow on Sunday morning.
Met Éireann forecaster Paul Downes said there is a "growing possibility" of snow both on Saturday night and Sunday morning.
NATIONAL OUTLOOK FOR THE WEEKEND
SUMMARY: Cold for the remainder of this weekend and to start next week. Sleet and snow on Saturday night will clear eastwards, with a mix of showers and clear spells following for Sunday and Monday. Turning unsettled but milder for the rest of next week.
SATURDAY NIGHT: Cold on Saturday night with a band of sleet and snow in the west moving eastwards across the country, with accumulations in many areas. The rain, sleet and snow will gradually clear into the Irish Sea towards morning. Frost and ice will develop as it clears, with lowest temperatures of -3 to 0 degrees in a light breeze.
SUNDAY: Another cold day on Sunday with sunny spells and scattered showers, mainly in the north and west where some will be of sleet or snow. Showers will drift further inland through the afternoon and evening. Highest temperatures of 3 to 5 degrees in a moderate west to southwest breeze.
Cold on Sunday night and dry in many areas with showers easing. Lowest temperatures of +3 to -1 degrees with frost forming.