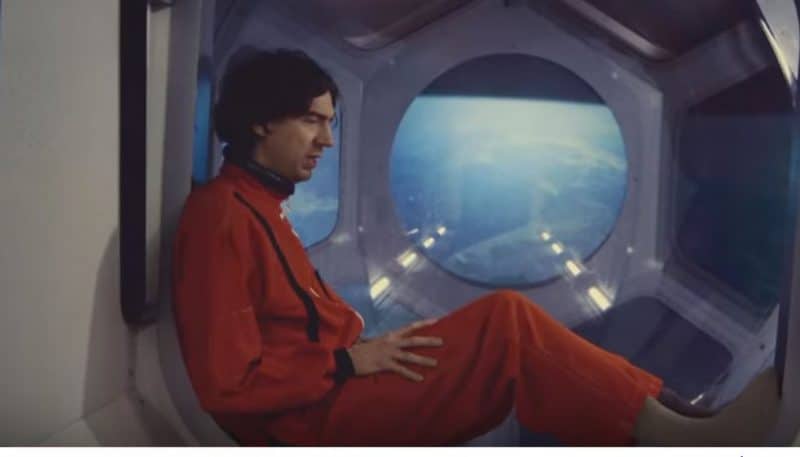 Snow Patrol's new track and video comes from their much anticipated new record Wildness which is the band's first album in seven years.
The video was shot at the European Space Agency in Holland and the video was released via astronaut Tim Peake's Twitter account! In a homage to the movie Gravity (2013), the video draws connection between birth and space exploration.
Delighted to premiere latest video from @SnowPatrol's upcoming #Wildness
album. Filmed at @esa's #ESTEC & @SpaceExpo in NL. You might recognise some of the locations. Snow Patrol helped to support my #Principia mission w/the #spacerocks competition!https://t.co/87R3YX5BvV pic.twitter.com/g2gFltw6dv

— Tim Peake (@astro_timpeake) April 12, 2018
Producer Jacknife Lee (U2, The Killers, Bloc Party, Hives and Weezer) has helped the band create a more evolved, reflective sound. It's clear the seven year hiatus has resulted in a more mature outlook on life. Lightbody's opening vocal is a dreamy west coast delivery.
The frontman muses that this is 'Just life on Earth, It shouldn't need to be so fu**ing hard'.
This release comes after the lead single from 'Wildness' – 'Don't Give In'. The album is due for release on May 25th via Polydor Records. Check out the video below…
The track listing for Wildness is:
Life On Earth
Don't Give In
Heal Me
Empress
A Dark Switch
What If This Is All The Love You Ever Get?
A Youth Written In Fire
Soon
Wild Horses
Life And Death
Speaking about the new album, Lightbody said: "There are many types of wildness, but I think it can be distilled into two: the wildness of the modern age, all its confusion, illogic and alienation, and a more ancient wildness."
"Something primal, alive and beautiful that speaks to our true connectivity, our passion, our love, our communion with nature and each other. This is the kind of wildness the album is centred around. The loss of it. Trying to reconnect with it. To remember it."
Snow Patrol have also confirmed a series of live shows for next month across the island of Ireland. Some Tickets are available here. They are set to play the all new music festival VINYL as well as the following headline shows:
Derry, Millennium Forum (May 11)
Cork, Opera House (12)
Killarney, INEC (14)
Dublin, Olympia Theater (15)
Wexford, Opera House (16)
Galway, Leisureland (18)
Belfast, Ulster Hall (20)