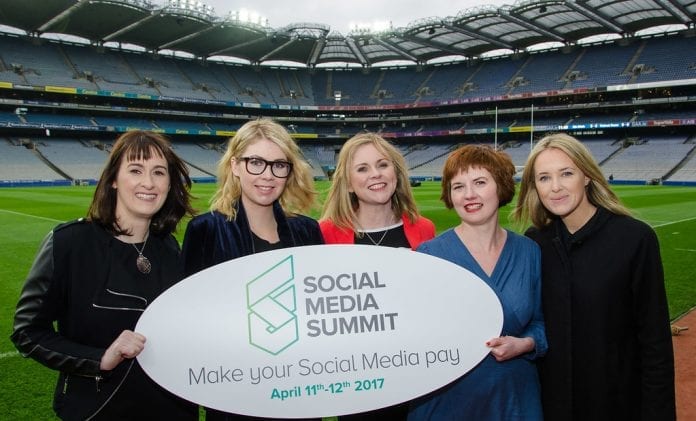 Tweet about it, Snapchat it (but don't bother trying to Vine it) the Social Media Summit is returning to Dublin once again this year.  The event will be taking place in the Croker on April 11th and 12th.
This year, they will be bringing the best of Irish and global speakers from top digital agencies and brands. The event will include two days of motivating talks, panel discussions and workshops to put your Social Media lessons into actions.
Samantha Kelly, aka The Tweeting Goddess, initially founded the Social Media Summit in 2016 as there was a void in Ireland at the time with no event or conference that had a core focus on Social Media; particularly the importance of incorporating it into your brand, your strategic planning and not just doing it, but getting it right.
Speaking of this year's event, the hosts of the events,  Cogs & Marvel Co-Founder, Roisin Callaghan, states; "We attended the first Social Media Summit last year and immediately realised that this event is going to grow and grow. We believe in the power of social media to build businesses. And while last year was a showcase of all things social, this year we are bringing much more of a commercial focus. Social Media Summit 2017 is the place where marketeers who want a real return on their Social Media Investment need to be. With Cogs & Marvel managing everything from registration, production, design, and logistics this year promises to deliver a bigger and better experience for everyone."
Tickets are currently on sale and available at www.socialmediasummit.ie.