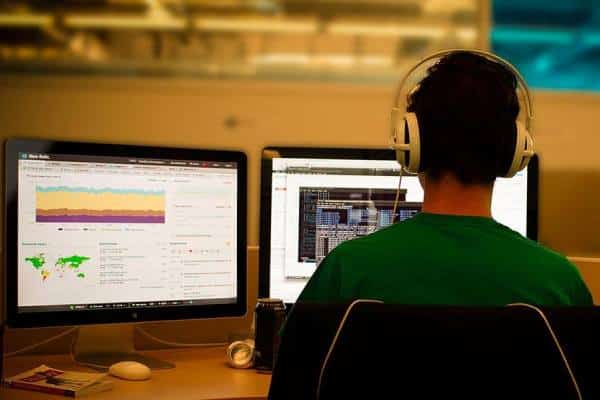 New Relic, a provider of real-time insights for software-driven businesses, has announced the opening of its new European Headquarters in Dublin.
The company opened its first European HQ in Dublin in 2014 and has since grown its team to about 100 employees.
Its new space at 31-36 Golden Lane is expected to provide the local Ireland team the space to grow up to 300 team members as well as provide state of the art facilities for hosting customers, meetups, and connecting with the local community.
The company is supported by IDA Ireland. Speaking at the company's office opening event, Minister Pat Breen TD said, "I am delighted to unveil New Relic's new European HQ in Dublin.'
'Ireland has become a launchpad for high-growth companies from across the world, and it is very encouraging to witness New Relic's expansion over recent years as well as their impressive new building in the area."
Glenn Cahill, VP of Commercial Sales, New Relic says "Our New Relic Dublin team is delighted to have an expanded location and presence in Ireland, from which we can further support our EMEA customers and partners and provide a hub to come together for meetings, meetups, and more.'
'We've thrived as a team in Dublin and I'm thrilled to see us embarking on this next chapter as we continue our efforts to foster growth and leadership in the region, Dublin has provided a vibrant home to our EMEA team since 2014 when we established our original European headquarters in the city."
As many leading companies in Europe have accelerated the adoption of cloud and digital transformation, we're excited about the opportunity to help these organizations get real-time performance insights to innovate faster," said Mark Sachleben, CFO, New Relic.
Martin Shanahan the CEO of IDA Ireland said "The European headquarters in Dublin is an important location for New Relic as it both serves and grows its customer base in Europe. International companies continue to be attracted to Ireland due to the ease of access to a talented workforce in the region."